TCR Europe
Tom Coronel scores dominant win in TCR Europe Series at Circuit Paul Ricard
Gepubliceerd op 22 May 2022
LE CASTELLET (22 May 2022) – Tom Coronel already got his TCR Europe Series season off to a good start by finishing third in the second race during the opening weekend at Portimão. The second meeting, at Circuit Paul Ricard in Le Castellet in the south of France, went even better as Coronel scored his first weekend of the season with the Audi RS 3 LMS in DHL colours, run by Comtoyou Racing. With pole position, a lights-to-flag victory and the fastest race lap, Coronel even made it a real hat-trick. In the second race, Coronel was involved in thrilling battles after which he was classified fifth.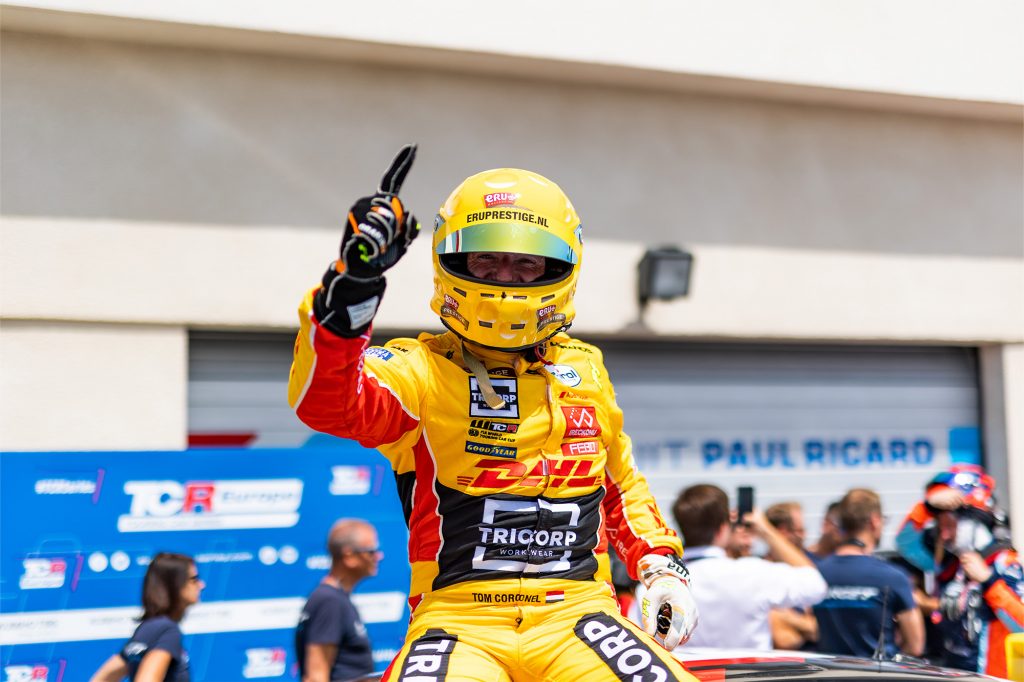 Coronel had a solid start of the weekend with good results in the two free practice sessions: second in the first heat, sixth in the second session. "Sometimes it happens that you get into the car and have the feeling: 'Wait a minute, this really feels one thousand percent right', and that was the feeling I had with the car and the circuit straight away," Coronel reported. "We had tested here before, which surely helped, but in general, I had a much better feeling, too. I got a different seat: instead of a bucket seat, I had a seat foamed, fully tailor-made, like in a single-seater. That gives me a much better feel for the handling of the car. In terms of set-up, we largely kept the one we had during the test day and I could already tell from the sector times that things were going well."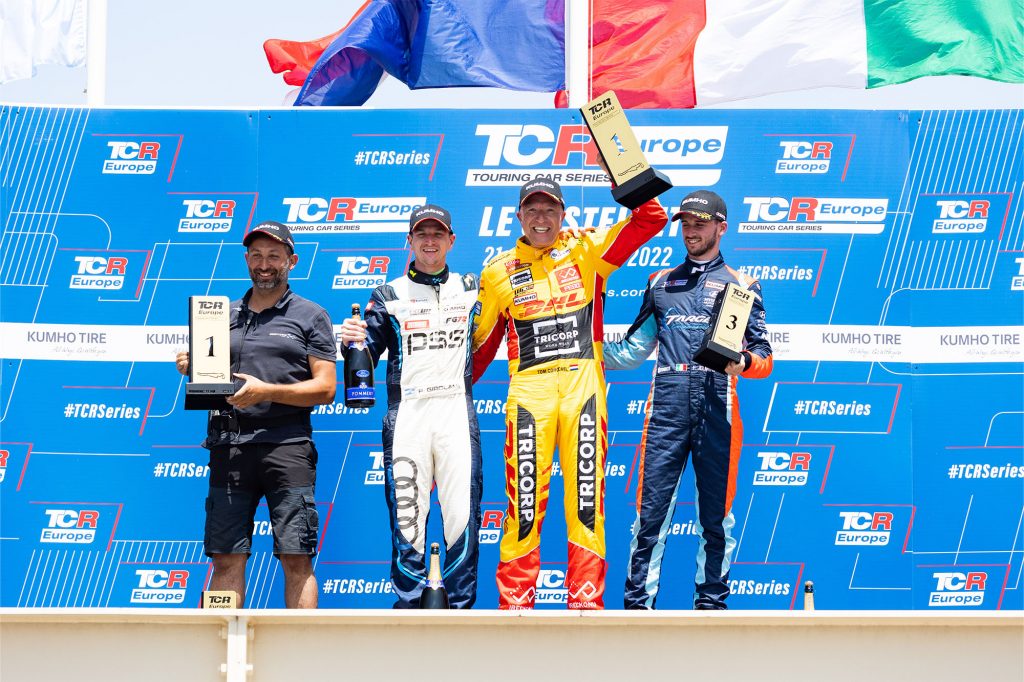 In first qualifying, Coronel, like several others, had a lap time deleted because of a track limit infringement. "Eventually, I was still classified seventh, but I knew I could go much faster and that we were on the pace," he said. That was clear in second qualifying. "We made a little tweek on the tyres and we were significantly faster with that. The car slid nicely on four wheels, but it all worked, I could keep it on track! That was really mega and I was able to claim pole position." For Coronel, it was his second career pole in TCR Europe Series after the Slovakia Ring round last year.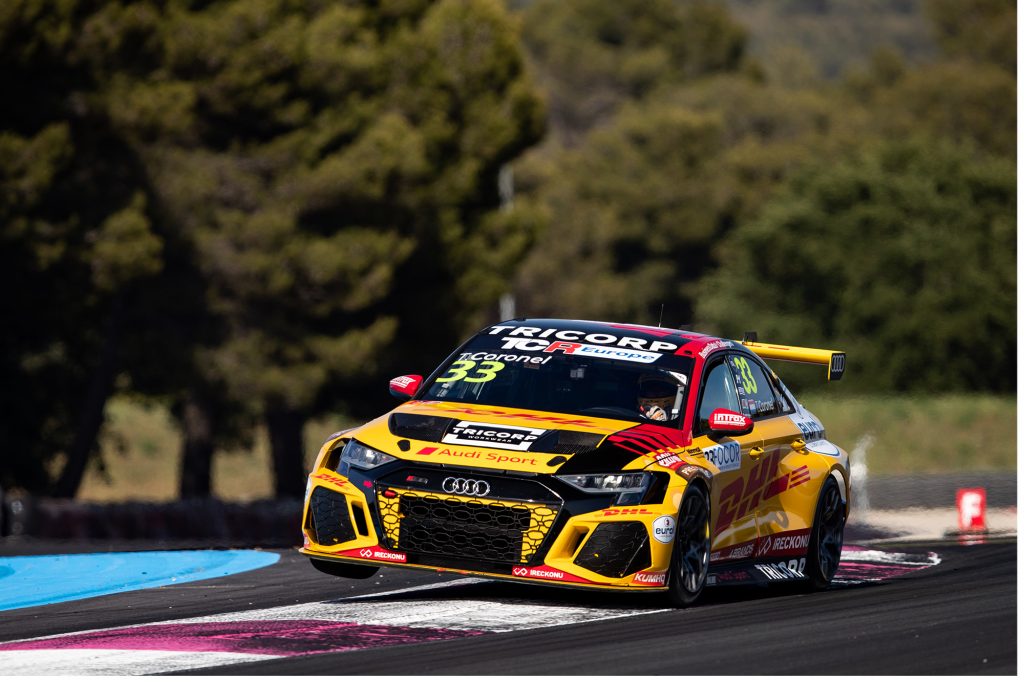 "The race itself probably was a bit boring," Coronel admitted afterwards. "I had a really good getaway while Josh Files got stuck, which gave me a little bit of space. And then, from turn 1 onwards, where Jelmini got a little bit sideways, I was able to pull a gap that I then managed throughout the race. At the end, I was slightly more cautious because of the tyres, but I won the touring car race without any problems and that is really cool!"
In the second race, Coronel again had a good start. "I moved up one place right away, but somebody hit me in the first corner, making me lose a little bit of speed, but after that, I was able to progress again. I had a really cool overtaking move on Callejas, then was able to overtake my teammate Girolami and then battled with Oriola for third. He hit me on the rear wheel, forcing me to cut the chicane. We came out of the chicane side by side, but the team told me to let him go to avoid a possible penalty for cutting the chicane. That enabled Girolami to get past again as well, but with fifth place, I scored good points again as well. Once more, I was fastest in the field, the car was mega and it all went really well!"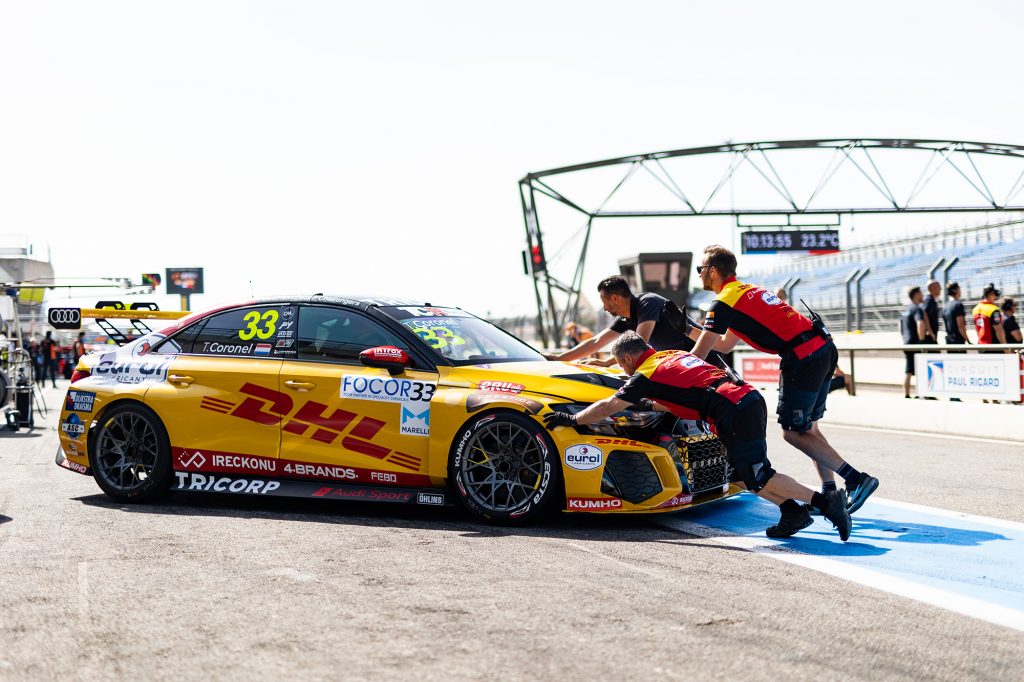 Coronel will be in action again as early as next weekend in the two FIA WTCR races supporting the 24-hour race at the Nürburgring. "Especially after this success, I am even more motivated to go there," he says. "Last year, I was the fastest Audi driver there and we did some testing there over the winter, which went very well. Some corners I was never able to take flat-out in the 20 years I have been racing there, were flat now. Therefore, I am really eager to go there. However, I know that I have to remain focussed, because getting over-confident is a typical 'Tommy thing', but when I manage to keep the balance, we can shine at Nürburgring as well!"