FIA WTCR
Another FIA WTCR podium finish for Tom Coronel
Gepubliceerd op 08 November 2021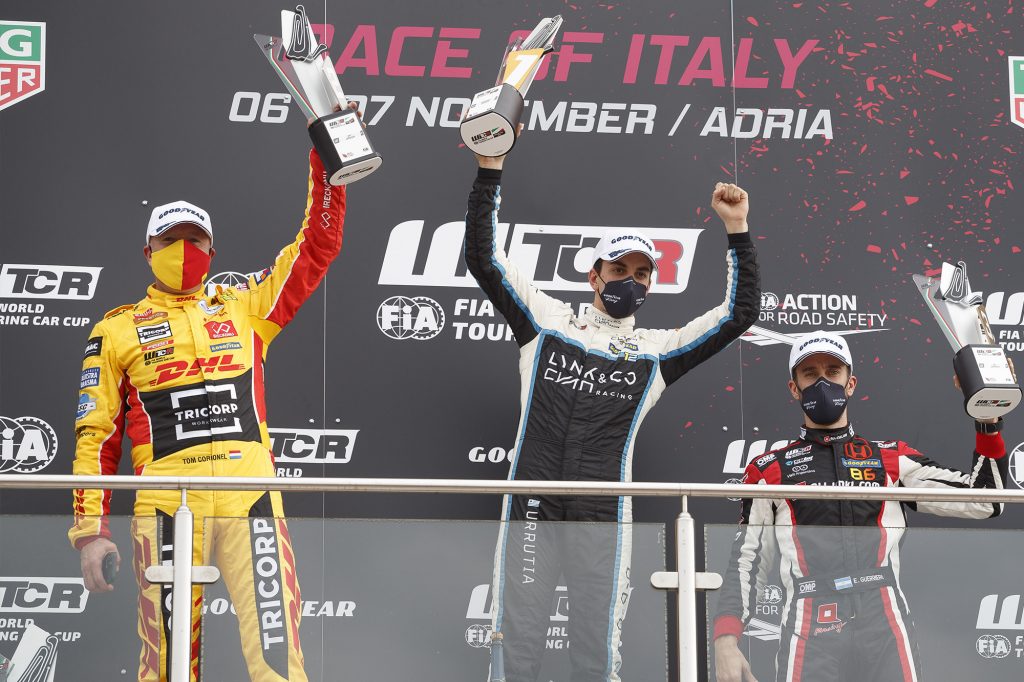 ADRIA (7 November 2021) – For the second time this season, Tom Coronel, the only Dutch drivers in the FIA WTCR – World Touring Car Cup, has scored a top three result. Or, as he usually puts it: "We are going home with a trophy again!" In the first race at Adria International Raceway near Venice, Coronel finished in second place with the Audi RS 3 LMS in DHL colours, run by Belgian Comtoyou DHL Team Audi Sport. "But even more important than the actual classification is the fact that I was realy able to race, to fight for it," Coronel said afterwards. "That is something I was missing a bit in the past races." Moreover, Coronel came out on top in the WTCR Trophy, the classification for privateer drivers, for the sixth time this season. In the second race, he already retired in the opening stages due to a broken suspension incurred during the turmoil after the start.
The recently reconstructed Adria International Raceway served as the venue for the seventh and penultimate race weekend of the FIA WTCR – World Touring Car Cup season. Prior to the race meeting, Coronel had already tested there and also based on this good preparation, he was quite optimistic for the event. Nevertheless, the start wasn't ideal, as he reports: "Free practice sessions were okay, but not more. I even had the feeling that there was a problem and that indeed turned out to be the case, once again with the differential that already had caused trouble for us before this season. So we took the differential apart, had another look in second practice, but it still wasn't good, so we took it apart once more… In qualifying, finally, it felt good and it showed, because I was eighth fastest in Q1, so I was on the pace. In Q2, I posted the eighth time again so that I was able to start third on the grid for race 1 and eighth for race 2. I was quite happy with that, because the grid position is very important here at this circuit where overtaking is difficult."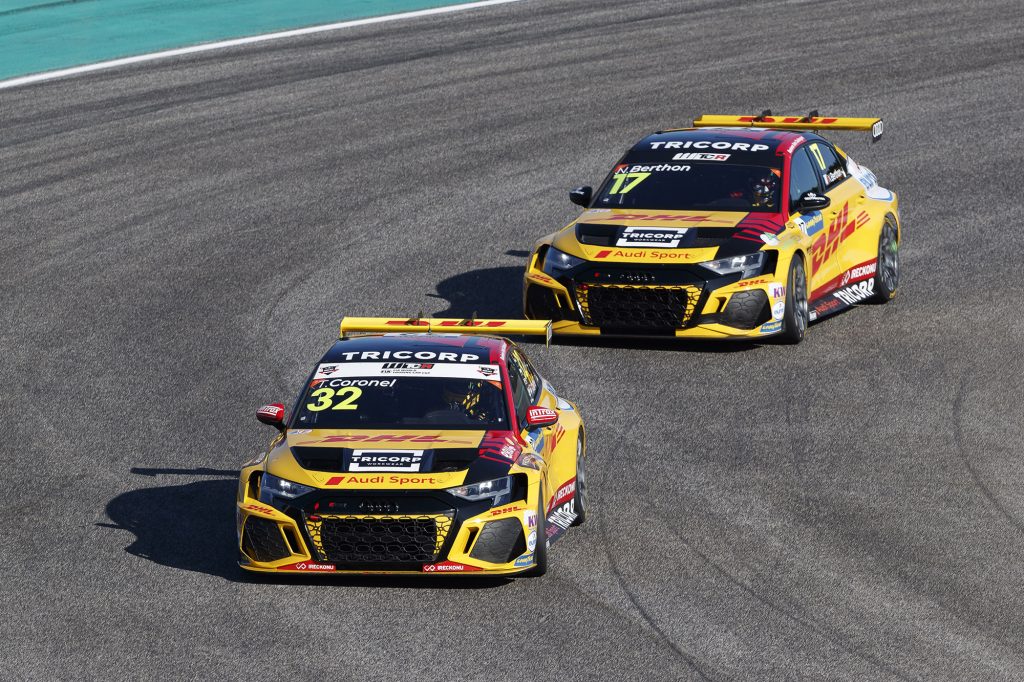 In the first race, Coronel had an excellent getaway from third on the grid. "Even better than Urrutia, who was on pole position," he said. "But I had to let him slot in, because I didn't want to be on the outside in the first corners. After that, I was third. In front of me, a nice battle between Urrutia and Guerrieri was going on. I saw that Guerrieri was having a hard time. He wasn't consistently fast, so I knew I had a chance. I went alongside in the final corner and we ran side by side for a while, but eventually, I managed to take second place and bring it home. A result I am really happy with, my best classification in the WTCR season so far."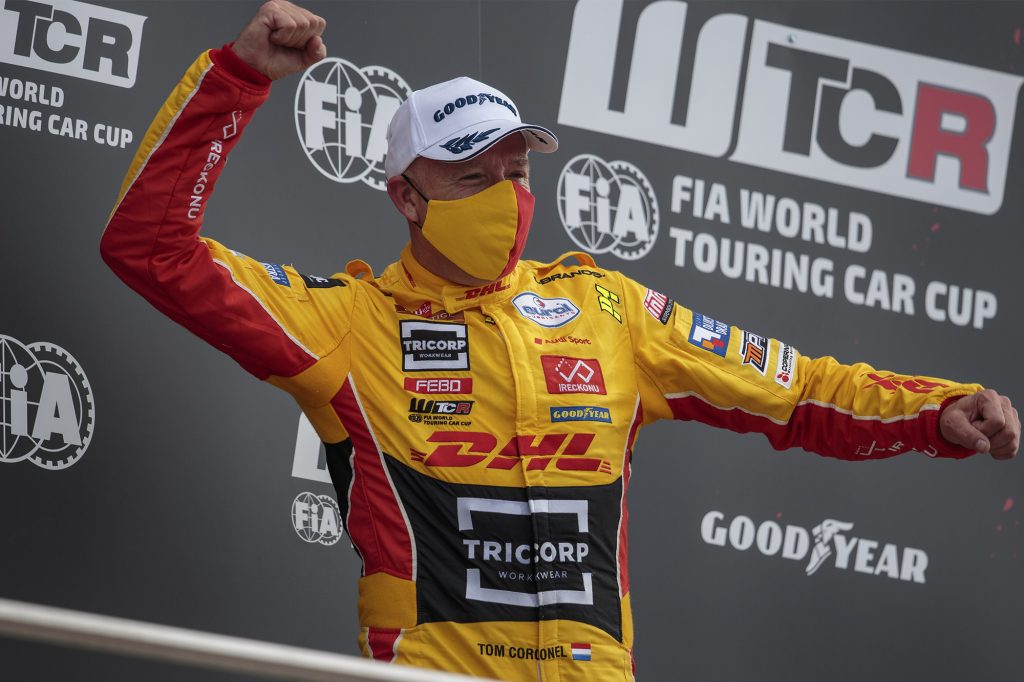 The second race produced the usual chaos. "I had a good start and was doing well," Coronel said. "Then Muller pushed off Girolami and I was in turn 4 together with Vernay, who is in the battle for the title. Girolami returned onto the track, Vernay was in the sandwich, he braked and our wheel rims tangled, so that my left rear wheel suspension broke. Sadly, that was the end of my race."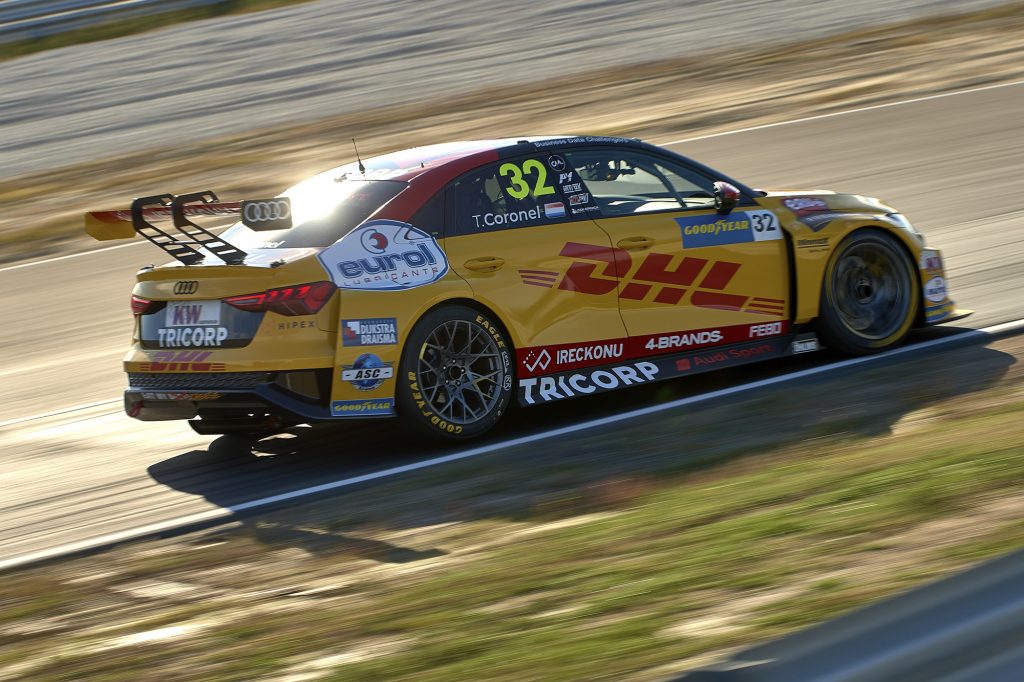 Next weekend, Coronel is back in action already, but then a little bit further away from home, in Buenos Aires in Argentina, where he will be participating in an endurance race of the TCR South America series for the second time this year. Again, he will be racing an Audi of the Cobra Racing Team, sharing with Brazilian Rodrigo Baptista. In their first outing at Curitiba in July, Coronel and Bapitista won the race. The final race weekend of the FIA WTCR – World Touring Car Cup follows at Sochi Autodrome in Russia on 27 and 28 November.