TCR Europe
Tom Coronel very strong with a pair of second places with Honda in TCR Europe Spa-Francorchamps
Gepubliceerd op 24 oktober 2020
FRANCORCHAMPS (24 October 2020) – The support programme of the annual 24-hour race at Spa-Francorchamps included a pair of races for the TCR Europe Series. For Dutch driver Tom Coronel, this marked his return in the European competition with the Honda Civic Type-R, run by Belgian team Boutsen Ginion Racing, after having had to miss the past events due to clashing commitments in the FIA WTRC – World Touring Car Cup. His participation with the Honda in the familiar yellow-and-red DHL colours was very successful as Coronel finished second in both races. "An excellent weekend," was his verdict.
For Coronel, the race weekend in the Belgian Ardennes didn't start off fully according to plan. "In the free practice sessions, we couldn't get the car the way we wanted it. I was somewhere between twelfth to 15th place," he reported. "In qualifying, it was initially wet, but it started to dry out more and more, so that I was the first driver to go out with slicks. A good strategy: first, we had two slicks on the front wheel to warm them up, then we put these on the rear wheels and a fresh pair of slicks on the front wheels, so I got the car really ready for the final two laps. These were really good, because I qualified second as the best-placed Honda driver. That was very important, both for myself and for the team."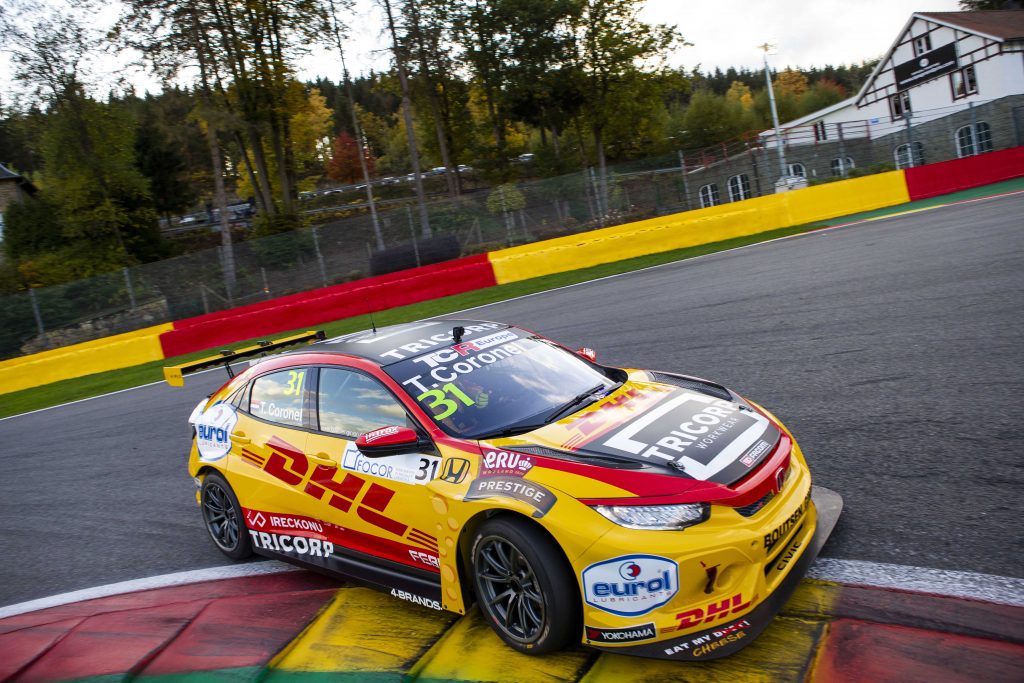 As ever so often at the Spa-Francorchamps circuit, and particularly in autumn, conditions were changeable. "Typically Spa: half wet, half dry, so that you never really know what is going to work out and what isn't," Coronel said. "For the first race on Friday, I opted for four rain tyres. It was a really cool race: I overtook Mehdi Bennani for the lead right at the start and then was able to pull a nice gap of three, four seconds. Then, Mikel Azcona came up quickly from behind. He had opted for slicks at the front axle, which worked really well, because it was clear he had good grip. That also enabled him to overtake me relatively easily. He won and I finished second, but I think that we can be mega, mega happy with a second-place finish at Spa in these conditions!"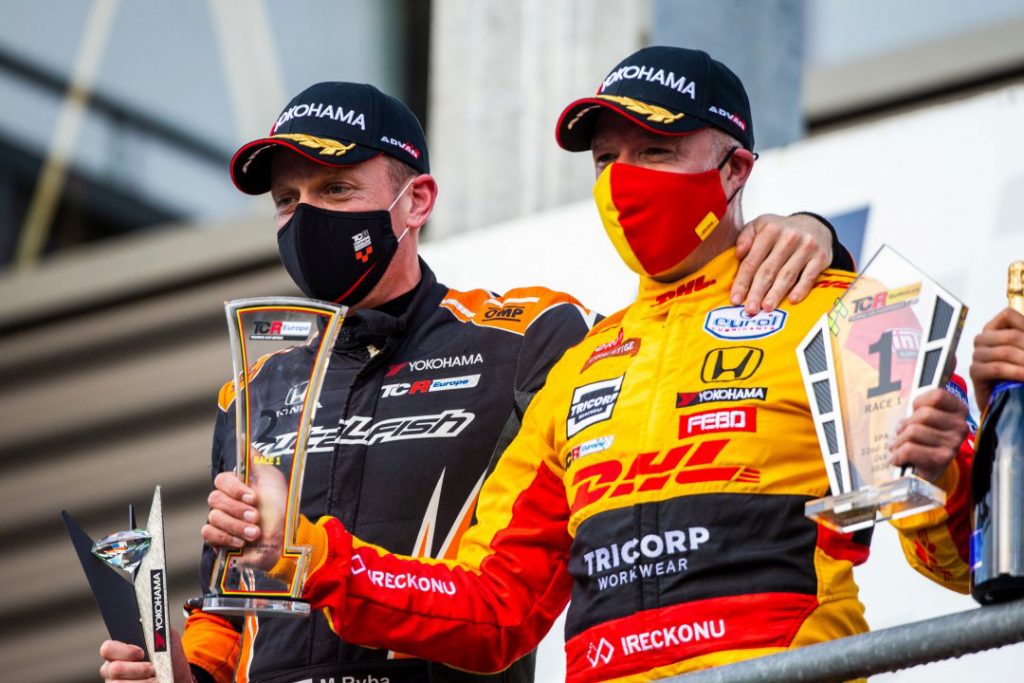 The second race was held around noon on Saturday and once again, the weather was the uncertain factor. Tom Coronel: "On the way to the grid, I had slick tyres at the front and rain tyres at the rear, because I wanted to pull off the same trick as we had done in qualifying by properly warming up the slicks, but then, a drizzle set in. As a result, I picked slicks at the front and rain tyres at the rear. Once again, I had a nice start and made my way through the field pretty nicely. Because I had qualified second, I had to start from ninth due to the reversed grid order for this race. It worked out quite well, I saw some drivers going off and I was able to benefit from that as well. Once I locked up under braking that allowed Azcona and Filippi to get past. Then, the safety car came out and we were running in the first three positions in that order. Once racing had resumed, I was fighting with Filippi for quite a long time. I got alongside in the chicane and was able to overtake him. That was the final lap in which I was also able to close up to Azcona a bit, but I finished second again. An excellent weekend with a pair of second places, the best-placed Honda driver on both occasions and we have shown again that we are in contention in the European series in these conditions. Really cool!"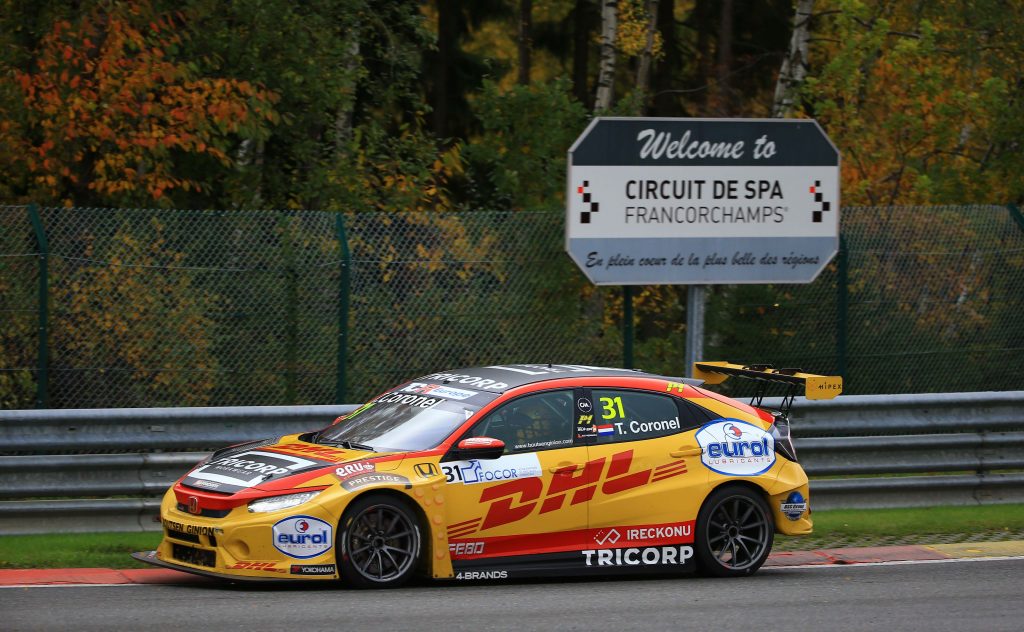 Next weekend, the next event is already waiting for Coronel, then for the FIA WTCR again at Motorland Aragon in Spain. The season finale of the TCR Europe Series will be held at Jarama, also in Spain, 7 and 8 November.