Sim racing
Tom Coronel to take on sim racing in digital 2020 FIA WTCR / TCR Europe series
Gepubliceerd op 29 april 2020
Eemnes, 29 April 2020 – Due to the corona virus, the start of both the 2020 FIA WTCR World Touring Car Cup and the 2020 TCR Europe has been postponed. As an alternative, a simulator option has been developed. Dutch driver Tom Coronel has signed up to compete in the digital events of both championships. This weekend, the first digital competition (including free practice sessions, qualifyings and a pair of races) is set to take place at the challenging circuit of Spa-Francorchamps. The Dutch driver is currently spending several hours per day in preparation.
"Sim racing is hot," Tom Coronel says. "Until recently, it wasn't really my cup of tea and I rather focussed on the analogue way of racing: actually sitting in a car and completing your laps as fast as possible. Still, the sim wasn't completely uncharted territory for me. Two years ago, I had a first version installed at my place, first and foremost to get to grips with the technique of left-foot braking as we are no longer using a clutch in a race car. Until then, I was still used to blipping, double-clutching and shifting down before a corner, but I noticed that others were faster because of left-foot braking thanks to the new technology of shifting up and down with shift paddles. Last season, I applied that technology as well, and with success. But once I had mastered it, there wasn't much left to do on the simulator for me. Paulien, my partner, and our son Rocco, on the other hand, could barely stop racing on it. Now, of course, the situation means that it will still take a while for real-world racing action to resume again and that is why this calendar of digital races has been put together. For this competition, I have purchased a new digital high-end simulator with three screens and all the bells and whistles, so a Playseat Evolution race seat, a tailor-made roll cage from Wiechers Sport and even a smoke machine that switches on when you go off track," he says with a smile.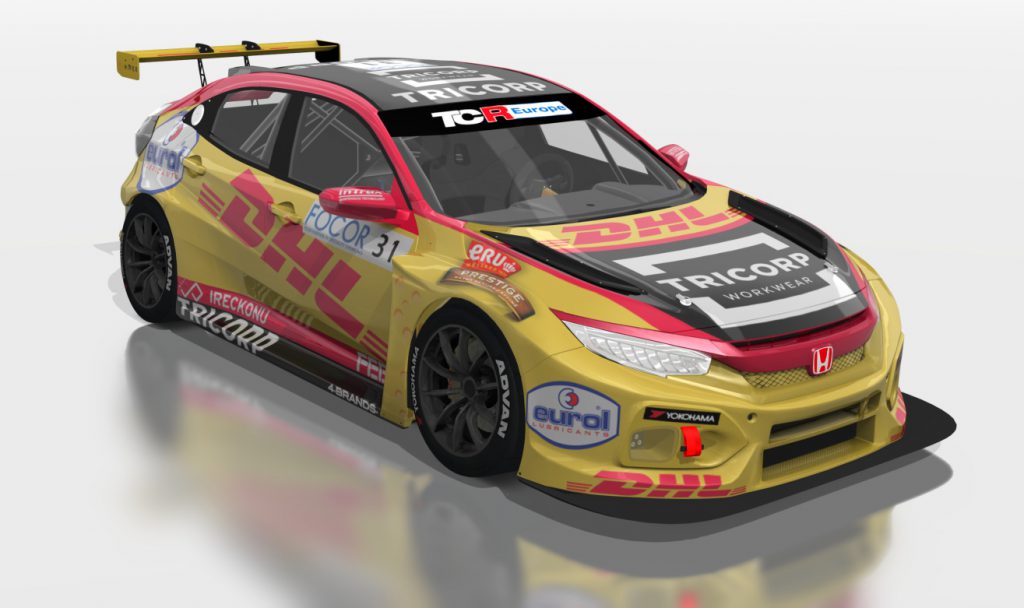 "The manufacturer from the Dutch town of Doetinchem copied the actual race seat in my Chevrolet Cruze during the races at Macau three years ago to use it as a basis for the Playseat," Coronel continues. "Now, there are several versions available and a new one is to follow pretty soon. With all that, I really have a state-of-the-art simulator to take on the other drivers. As far as I understood, all the drivers from WTCR and TCR Europe will be participating in this new form of racing. To be prepared in the best possible way, I have scheduled some hours of practice together with The World's Fastest Gamer, Rudy van Buren. He will be teaching me the tricks of digital racing and I can really tell that it is quite different from what you normally experience in a race car. Thankfully, I am better able to cope with it, too. In the past, I got sick in the simulator pretty quickly, but that has changed with the latest technology that has made it all much more realistic. Actually, I am enjoying it more and more and I am getting better at it, too. I think that this really has become a new form of motorsport at a worldwide level, also thanks to the support from the FIA. And make no mistake: there really are things you can learn on the sim. Of course, Rudy van Buren is a perfect example, but so is Norbert Michelisz, last year's WTCR champion. He has been a successful sim racer for years. Another advantage is that you can race at any time of day or night and can test and learn exactly the things you want. That is not only cost-saving, it also requires less time and it enables you to avoid costly crashes. The sim database includes my 2019 DHL Cupra TCR, my 2019 DHL Honda Civic TCR and my 2020 DHL Audi RS3 LMS, so that I, but also others, can participate in the races with these cars in the familiar yellow-and-red DHL livery."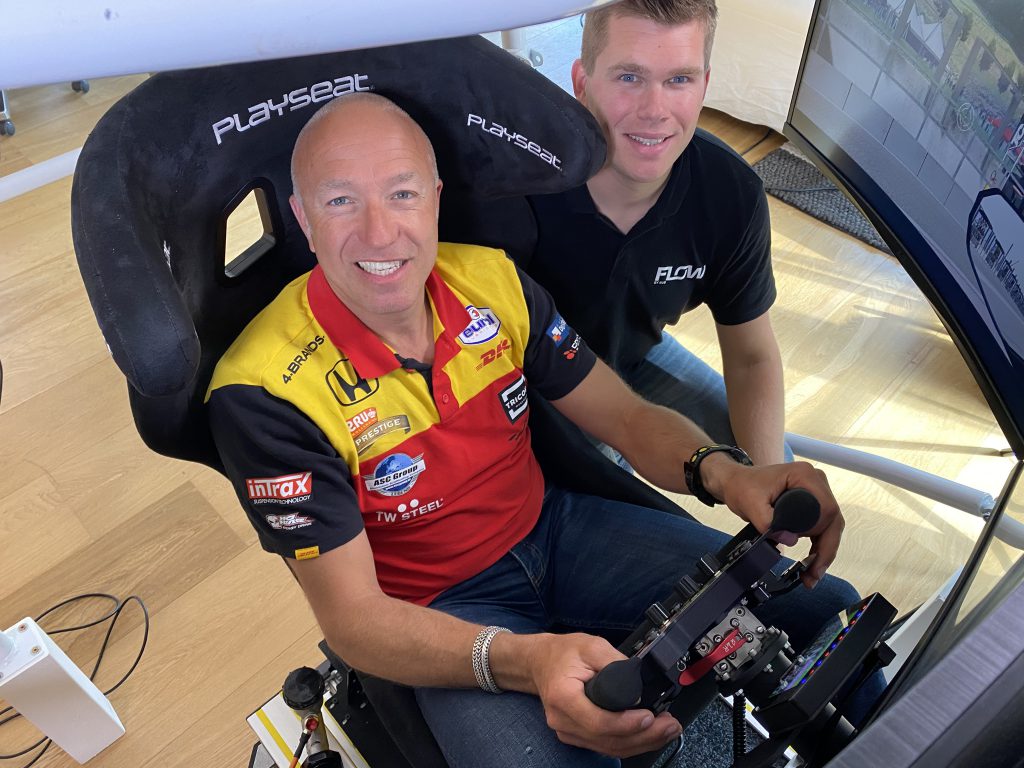 Tom Coronel is realistic enough to know that not only he, but also various other old hands from the ranks of the world and European touring car series will be having anything but an easy time. "The youngsters simply have grown up with this and often master the digital technique just that little bit better. I see it with my son Rocco. Sometimes he is doing things that make me think: No way you can do this! But that is helping me to learn, too. Moreover, all the championship drivers are participating in the new digital series and that is making it challenging, too. The experienced drivers can also compete with each other. The organisers specify certain settings of the digital car and Skype is used to ensure that you aren't cheating and that you are actually driving the entire race yourself. There are nice and useful prizes at stake, such as a set with a pair of Yokohama race tyres or a new TAG Heuer watch. For the fans, it is good to know that the events can also be watched on the various online platforms. Even negotiations with television stations are well underway."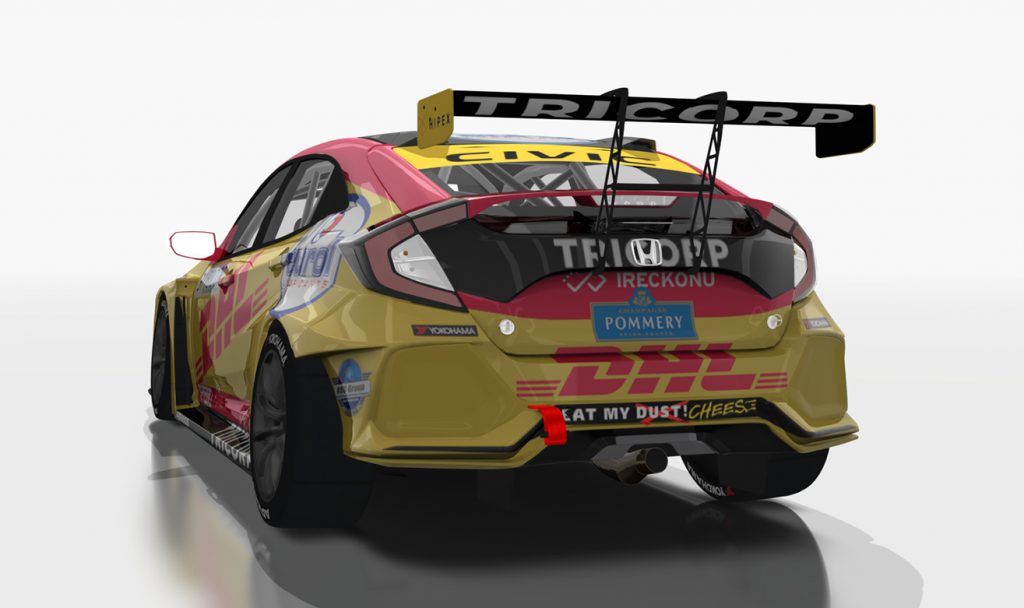 In the 2020 digital FIA WTCR, Tom Coronel is also supported by: DHL, Eurol Lubricants, Tricorp Workwear, ERU Prestige Kaas voor Kerels, Ireckonu, Bouwgroep Dijkstra Draisma, Intrax Suspension, 4.Brands, ASC Group, FEBO, P1 racewear, Super-B, CM, Copernica, Wiechers Motorsport and Playseat.