24h Series
Tom Coronel to race Comtoyou Racing Audi RS 3 LMS in Hankook 24H Portimao
Gepubliceerd op 12 juni 2020
Eemnes, 12 June, 2020 – For Tom Coronel, a time of racing in the simulator only is finally coming to an end this weekend. With Belgian team, Comtoyou Racing, and his teammates Nicolas Baert (B) and Nathanael Berthon (F), the Dutchman will be racing an Audi RS 3 LMS DSG in the familiar DHL livery in the Hankook 24H Portimao. The 24-hour race will get underway on Saturday, 13 June, at noon local time (1 pm CET) at the 4.6km long circuit in the Portuguese Algarve region. There will be five different classes on the grid with the Audi running in the TCR category.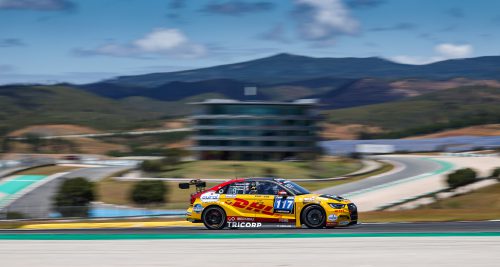 "This really is an event to look forward to," an enthusiastic Tom Coronel says. "For the first time in almost 100 days a real race with the Comtoyou Racing Audi RS 3 that I will also be racing in the FIA World Touring Car Cup (WTCR) later this year. And in a 24-hour race on top of that, so plenty of time for nice battles with the rest of the field. This weekend, I will be sharing driving duties with Nicolas Baert. He raced with MP Motorsport in Formula 4 last year and will be making his debut in the TCR EU series this season. Therefore, this is a good opportunity for him to get acquainted with the Audi RS3. Nathaniel Berthon is rounding out our team, he is my teammate in the upcoming WTCR season.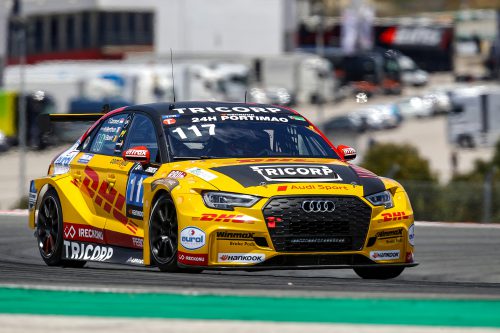 This endurance race is organised by the specialists from Creventic. They are also successful as the organisers of events like the 24H Barcelona, the 12H Zandvoort and the 24H Dubai. The good thing about these events is that they have a compact schedule and are great to follow online and live. Free practice is on Friday afternoon, followed by qualifying and night practice. The race gets underway on Saturday at noon for the full 24 hours. There is no doubt that we are really looking forward to it. Racing on the simulator is fun, but this is much better. For me, it is good preparation for the WTCR season that is also coming up soon and a good way to get accustomed to the Audi. Of course, measures are also in place because of the Covid-19/corona virus pandemic. That will require some getting used to, but as everyone will understand, this is necessary," Coronel concludes.