Sim racing
Tom Coronel to compete against World Champions and other stars in The Race All Star Series
Gepubliceerd op 08 mei 2020
EEMNES (8 May 2020) – Dutch driver Tom Coronel, a former Japanese F3 and Formula Nippon Champion and winner of the FIA WTCC Independents' Trophy, is the latest addition to a star-studded field of drivers in The Race All Star Series, a sim race competition on the popular rFactor platform in which drivers are up against each other in the virtual version of the legendary Brabham BT44, designed by Gordon Murray for the 1974 season. "A fantastic car and an impressive field of drivers," says Tom Coronel, who will be racing in the series for the first time in tomorrow's round at the digital version of the Autodrome of Portugal. "I know that I am still very much a rookie in sim racing, but I surely will enjoy it a lot!"
F1 World Champions like Emerson Fittipaldi and Jenson Button, Indy 500 race winners like Dario Franchitti, Juan Pablo Montoya, Gil de Ferran and Helio Castroneves, World Rally Champion and World Rallycross champion Petter Solberg, three-time World Touring Car Champion Andy Priaulx, five-time Le Mans winner Emanuele Pirro: the entry list for the upcoming round of The Race All Star Series is like a 'who is who' of international motorsport. "It is fantastic to be part of such a great field," Tom Coronel says.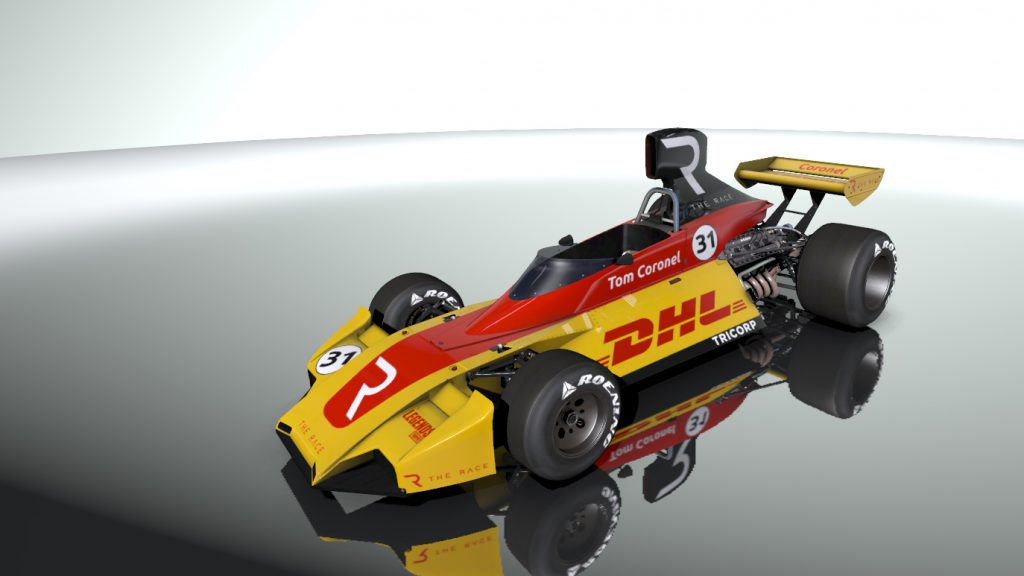 The Dutchman, who has been a regular competitor in the FIA World Touring Car Championship and the FIA WTCR World Touring Car Cup for the past 15 years, got the opportunity to participate in The Race All Star Series through his compatriot Rudy van Buren, the winner of the inaugural World's Fastest Gamer competition initiated by Torque E-Sports, also the driving force behind the platform The Race and The Race All Star Series. "Rudy is coaching me in sim racing and the other day he asked me whether I would like to take part. Of course, it didn't take long for me to accept", Coronel explains.
Recently, Coronel had a new state-of-the-art simulator installed at his home in Eemnes near Amsterdam. "I was raised in an analogue way, but now, we are very much living in a digital world, so I have to catch up a bit," he says with a smile. "I only really discovered the thrill of sim racing recently, but, also thanks to my partners Simtag and Playseat, I now have a rig that ticks all the boxes. It even has a smoke machine that creates dust when I go off-track!"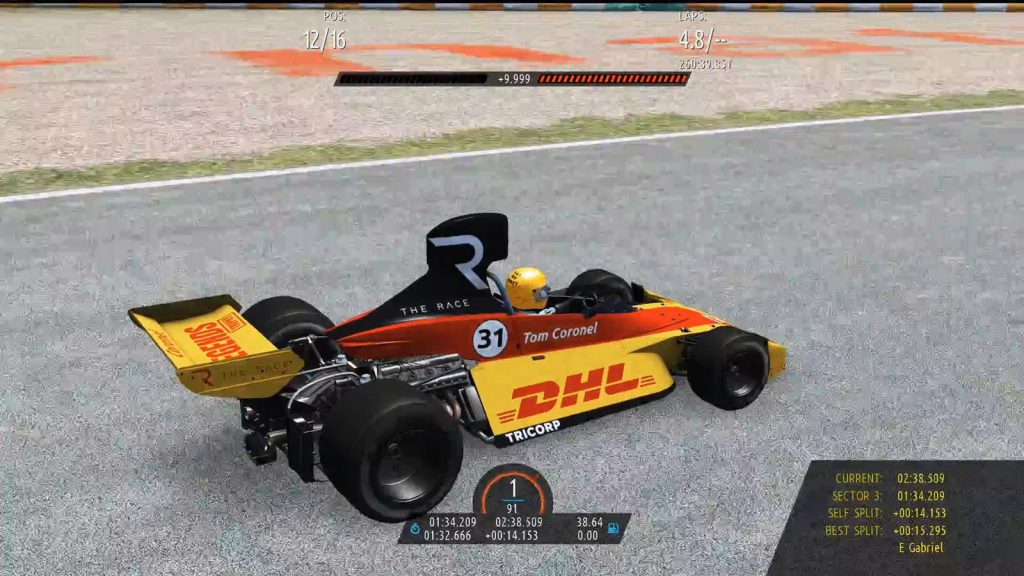 Coronel has a huge presence on social media that extends to his virtual race activities as well. Prior to getting started in the virtual WTCR series, Coronel already took part in the inaugural digital TCR European competition last weekend and his livestream on Twitch (https://www.twitch.tv/tomcoronel_eatmydust)attracted a million views. He says: "I am sure my participation in The Race All Star Series will get a lot of attention, too, with all these big names in the field and these fascinating cars. In terms of results, my expectations aren't too high as I still have to learn many things, but there is no doubt that it will be fun!"
The race is held on Saturday, 9 May, at 18.00 hrs CET, with live broadcast on the-race.com/YouTube, Eurosport's Facebook page, Twitter and YouTube as well as live coverage on TV in the UK and on ESPN2 in the US. Moreover, a 90 minutes highlights package is distributed among 71 networks worldwide, reaching 610 million households.


---
Follow Tom live on:
Twitch: https://www.twitch.tv/tomcoronel_eatmydust
Facebook: https://www.facebook.com/Tom.Coronel/
YouTube: https://www.youtube.com/tomcoronelracing

---
Follow The Race All Star Series live:
– ESPN2 – US
– Eurosport Facebook, Twitter, YouTube and live in the UK on TV
---
Entry list:
40 Adrián Fernández
67 Andy Priaulx
10 Dario Franchitti
23 Darren Turner
9 David Brabham
68 Emanuele Pirro
1 Emerson Fittipaldi
66 Gil de Ferran
3 Hélio Castroneves
63 Jan Magnussen
16 Jason Plato
22 Jenson Button
58 Juan Pablo Montoya
55 Mario Dominguez
25 Max Papis
99 Michel Jourdain Jr
4 Mika Salo
32 Oriol Servia
11 Petter Solberg
18 Tiago Monteiro
7 Vitantonio Liuzzi
31 Tom Coronel