24h Series
Tom Coronel podium in Portimao and the Triple Crown
Gepubliceerd op 19 juni 2020
EEMNES (19 June, 2020) – For Dutch driver Tom Coronel, last weekend's Hankook 24H PORTIMAO at the Autodromo Internacional do Algarve was his first real-life race in months. Together with his teammates in the Comtoyou team Audi Sport Audi RS 3 LMS he finished second in class. "It was fantastic to actually be able to race again," he said. Meanwhile, he also  remains involved in sim racing with another highlight coming up o Saturday: the virtual race at the world-famous Indianapolis Motor Speedway as part of the 'triple crown' competition of the Legends' Trophy, organised by platform The Race. "Something really cool to look forward to," Coronel comments.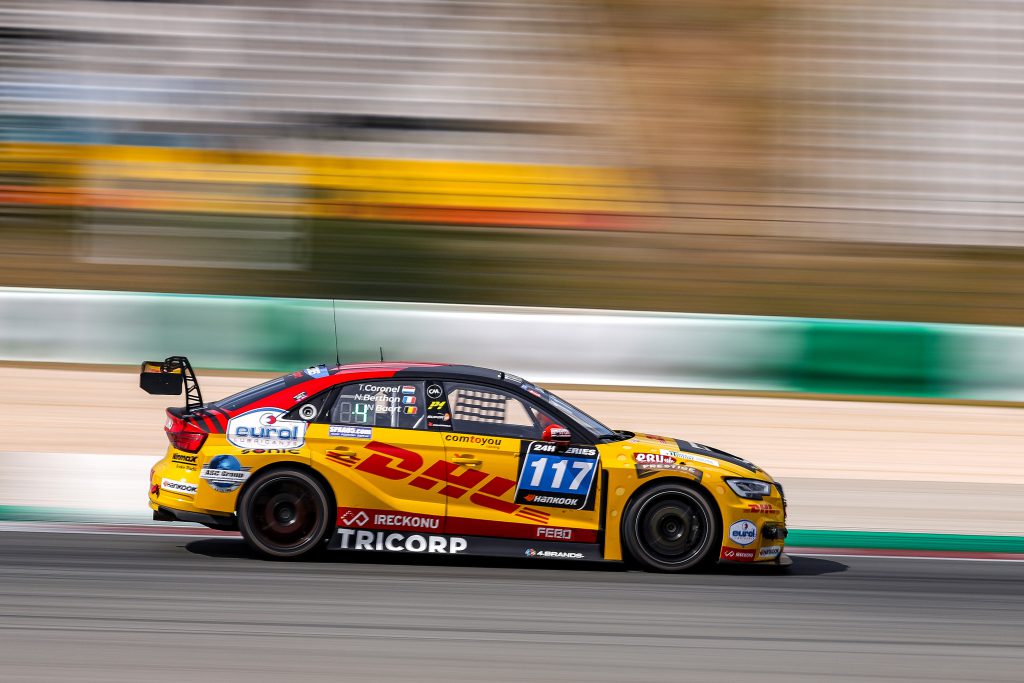 There is no special trophy for it, there is no extra prize money to be won, but the prestige is huge: the Indy 500, the Le Mans 24 Hours and the Monaco Grand Prix together are known as the 'triple crown' in motorsport, comparable to the 'grand slam' for professional tennis players. So far, only one driver has succeeded in winning the three famous races: British driver Graham Hill won the Indy 500 in 1966, the Le Mans 24 Hours in 1972 and the Monaco Grand Prix on no less than five occasions in 1963, 1964, 1965, 1968 and 1969. Two-time F1 world champion Fernando Alonso is known to be keen to become the second winner of the 'triple crown', already having victories at Monaco and Le Mans to his name. Juan Pablo Montoya, meanwhile, has won at Monaco and Indianapolis, but the Columbian is still lacking a victory at Le Mans on his achievement list.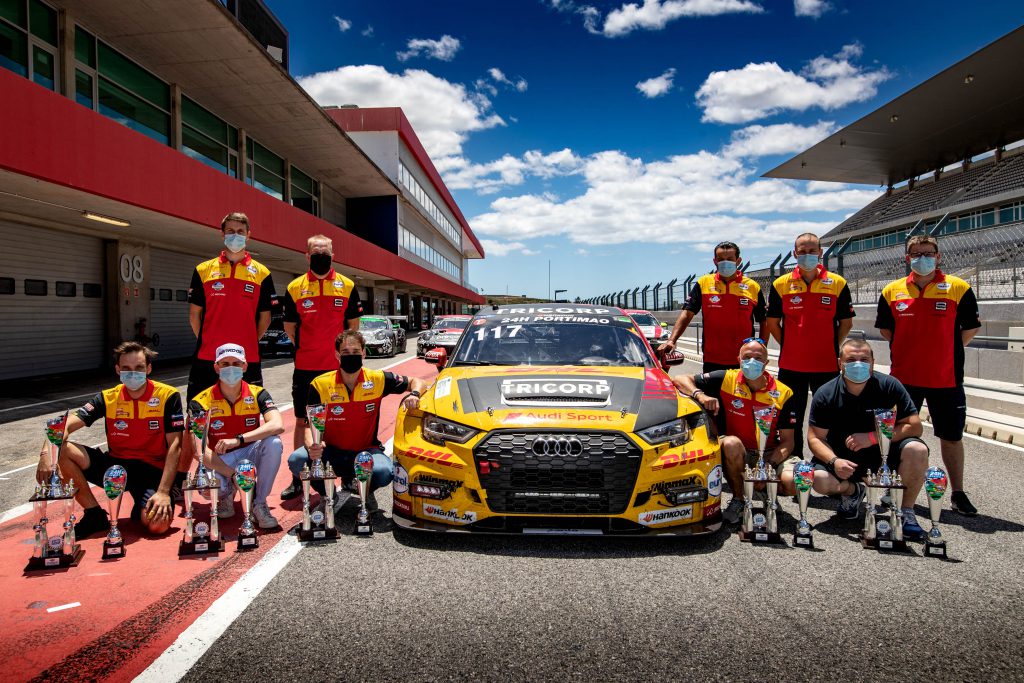 Tom Coronel is well aware that the 'triple crown' is beyond reach for him: "I have raced at Monaco and I have done the Le Mans 24 Hours a couple of times. That is already something," he says. "But it is really nice to be able to do these three big classic races in a virtual way, and that with the Brabham BT44 Formula 1 car from 1974, a car with large wings and a huge air intake on top. It is really enjoyable to do and we are having a lot of fun as the drivers among us, but of course, we want to win as well. After all, we are racing drivers."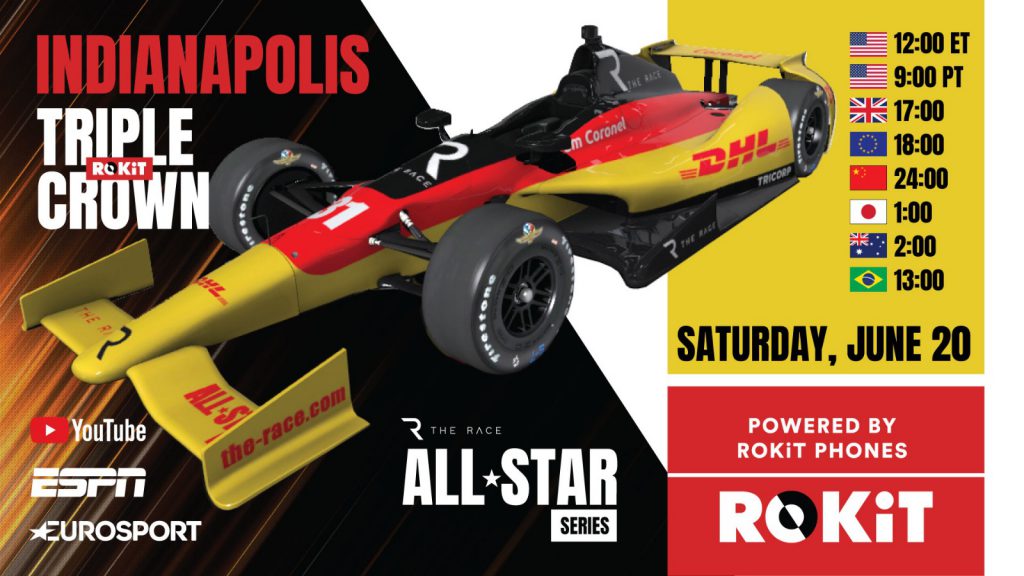 After the first virtual races of the 'triple crown' at the Monaco street circuit, the aforementioned Fernando Alonso is leading the standings, two points ahead of Juan Pablo Montoya. Three-time touring car world champion Andy Priaulx, who, like Alonso, won one of the races at Monaco, is third in the standings while Tom Coronel is in ninth place. "Hopefully, I can improve my position a bit this weekend," he says. "For me, racing on an oval is new, but that only adds to the excitement!"
The races will be taking place on Saturday, 20 June, from 6 pm CET and can be watched live on The Race's YouTube channel. Tom Coronel will be streaming live on his Twitch channel.

Follow the race live:
Twitch: https://www.twitch.tv/tomcoronel_eatmydust
Facebook: https://www.facebook.com/Tom.Coronel/
YouTube: https://www.youtube.com/tomcoronelracing

Follow The Race All Star Series live:
ESPN2 – US
Eurosport Facebook, Twitter, YouTube and live in the UK on TV
the-race.com/YouTube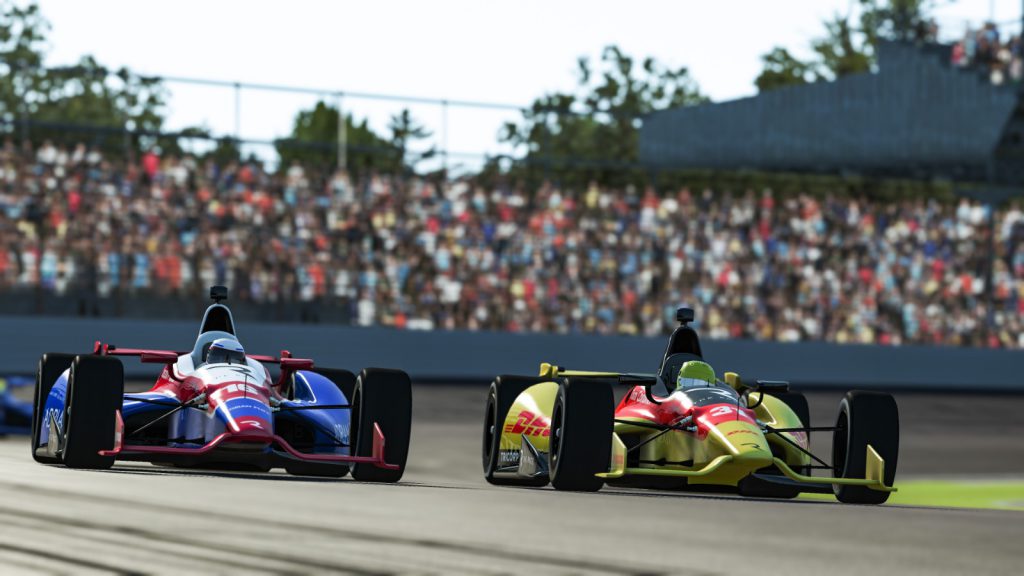 Check the entry list!
New:
Ex-Formula 1 racers Karun Chandhok and Bruno Senna plus X Games star Travis Pastrana are among the new entrants for this weekend's Indianapolis Motor Speedway round of The Race All-Star Series – Powered by ROKiT Phones.
40 Adrián Fernández
67 Andy Priaulx
10 Dario Franchitti
23 Darren Turner
9 David Brabham
68 Emanuele Pirro
1 Emerson Fittipaldi
14 Fernando Alonso
66 Gil de Ferran
3 Hélio Castroneves
63 Jan Magnussen
16 Jason Plato
22 Jenson Button
58 Juan Pablo Montoya
55 Mario Dominguez
25 Max Papis
99 Michel Jourdain Jr
4 Mika Salo
32 Oriol Servia
09 Olivier Panis
11 Petter Solberg
77 Steve Soper
18 Tiago Monteiro
7 Vitantonio Liuzzi
31 Tom Coronel​​​​​​​