FIA WTCR
Good starts and points positive elements for Tom Coronel in FIA WTCR Hungaroring
Gepubliceerd op 19 oktober 2020
A week after his brilliant victory at Slovakia Ring, the next race weekend in the FIA WTCR – World Touring Car Cup was on the calendar for Dutch driver Tom Coronel at the Hungaroring. With extra weight on board of his Audi RS 3 LMS run by DHL Team Comtoyou Audi Sport, a consequence of his recent good results, Coronel had a rather difficult weekend, made even worse by clutch and differential issues in qualifying. Nevertheless, the Dutch driver managed to make up several positions during the races. As a result, he finished eleventh in the opening race and 13th in the third race. In the second race, however, a penalty, at least questionable according to the driver, prevented a better result: here, he only ended up 18th. "My race starts were good, I was able to make up positions. That was positive, and so was the fact that we still scored quite some points," he said.
The weekend already got off to a troublesome start in the practice sessions: "We already had some minor issues, we were hearing strange noises at the left front which turned out to be something in the gearbox. After that, we had clutch and differential problems in qualifying, so we had to start from the back of the grid as a result."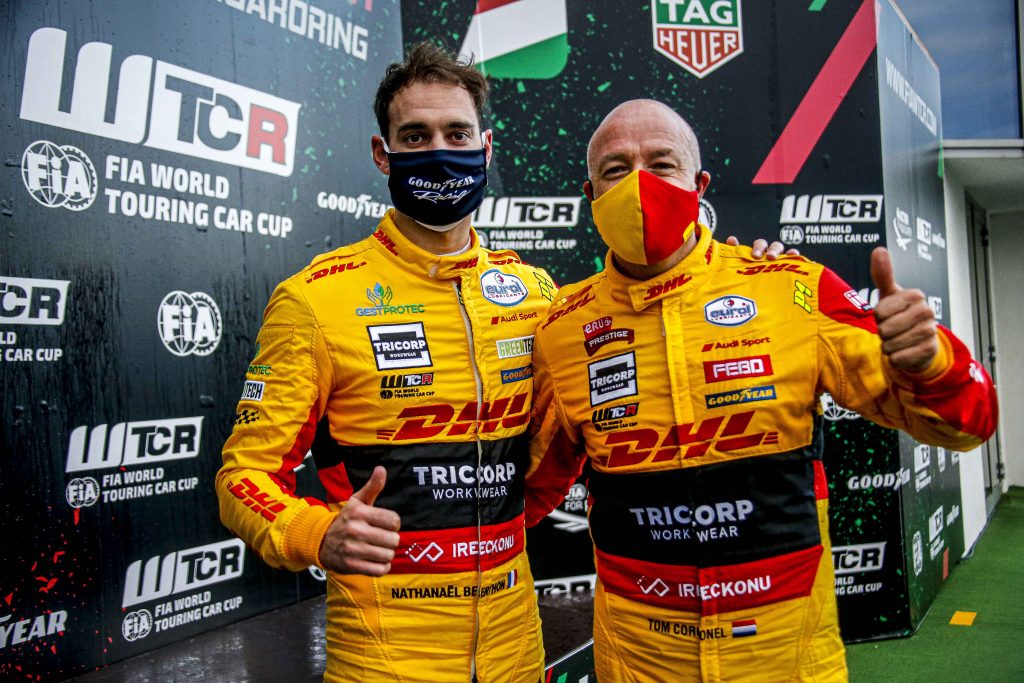 In the first race, early on Sunday morning, Coronel was able to make up positions right away: "I was nicely on the inside and managed to overtake Berthon. I did have quite heavy braking problems, but there were some nice fights. The car is strong, but of course, you really notice the extra weight." Coronel finished the race in eleventh place.
In the second race, the Dutchman was in contention, too. After a more than excellent start from 17th on the grid, he was tenth going into the first corner, but there, he got stuck in traffic: "The track in front of me was fully blocked. I also had some damage to the front and ended up somewhere in 15th place. Next, I tangled with Gabriele Tarquini and then collided with Engstler in the chicane as he turned in while I was already alongside. I was given a 'drive through penalty', which surprised me, because all the other incidents were left unpunished. Well, anyway, it was like that and I ended up only 18th as a result."
Prior to the third race, there were some doubts as to whether the damage could be repaired in time. Coronel: "I was only able to do one warm-up lap rather than two, so I knew that I had little grip at the start. All in all, it went quite nicely. I expected a little more intense racing, but it was rather quiet instead. I had a good start, but wasn't really able to make up many positions like in the previous races. Initially, I was battling with Luca Philippi, whom I managed to overtake. After that, I closed the gap to Thed Björk, but that was about it. I really noticed that it was quite tough with 80 kilograms in the middle of the race, but still: 13th place, third privateer and quite some points."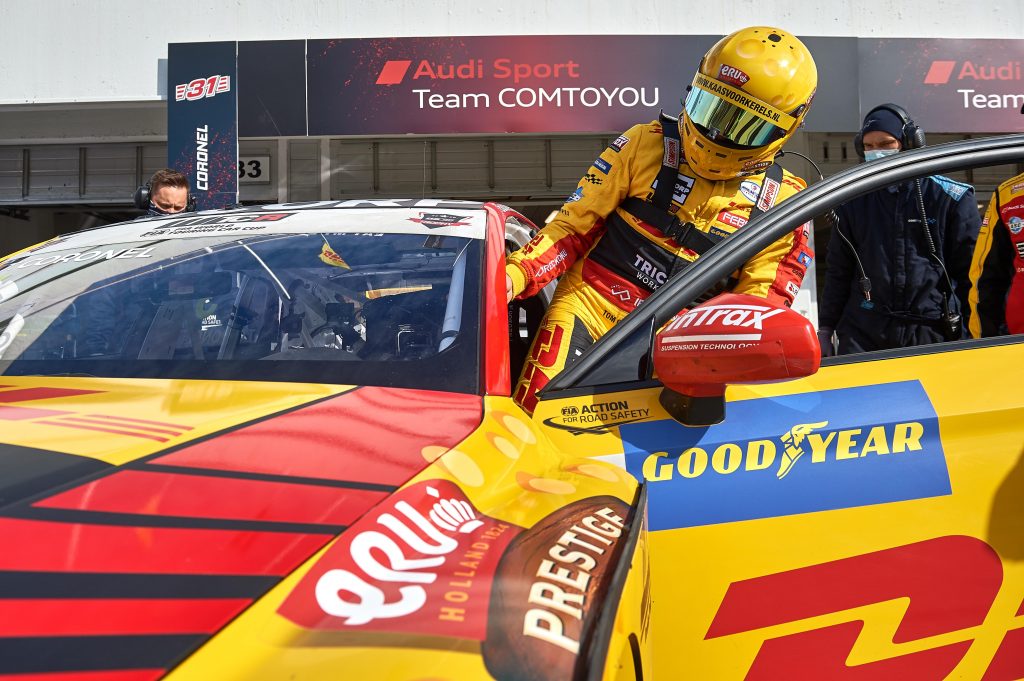 All in all, Coronel is still quite happy looking back upon the weekend: "The negative thing was qualifying, of course, but positive elements were the starts and the fact that I was able to make up several positions. We will be allowed to take out weight for the next races, so that will certainly be better." The next races will be held at Motorland Aragon in Spain, 31 October and 1 November, another round with three races.