TCR Europe
Tom Coronel with Tricorp Audi RS 3 LMS in TCR Europe Series
Gepubliceerd op 21 April 2023
EEMNES (21 April 2023) – When the new season in the TCR Europe Series gets underway at the Autódromo Internacional do Algarve in Portimão in Portugal next week, from 28 till 30 April, Tom Coronel will be on the grid once again. The driver from The Netherlands has the longest track record in international touring car racing and continues that impressive career this year. Once again, he will be racing an Audi RS 3 LMS run by Belgian team Comtoyou Racing, now largely in Tricorp Workwear colours. "It was quite exciting for a long time, but I'm super happy that it worked out again. I'm looking forward to it," Coronel says, by no means hiding his excitement.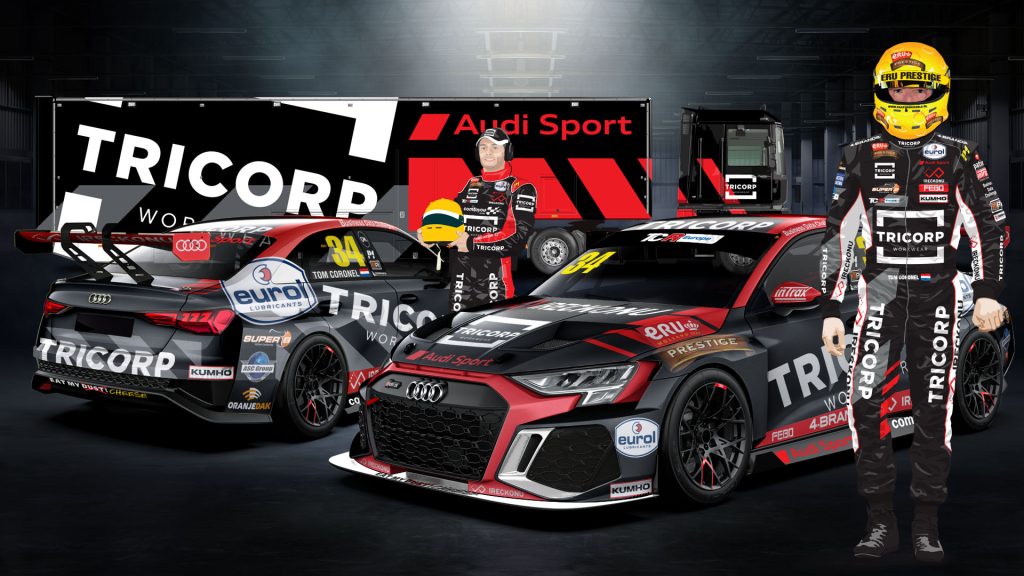 Last year, Tom Coronel had one of his best seasons in international touring car competition. In the TCR Europe Series, he took two wins and six podium finishes, and despite having to miss one of the seven race weekends due to clashing commitments, he finished the season as runner-up in the final standings of the drivers' championship. "Hence, for Jean-Michel Baert and François Verbist of Comtoyou Racing, there was no doubt that they wanted to continue with me, and it was mutual," says Coronel.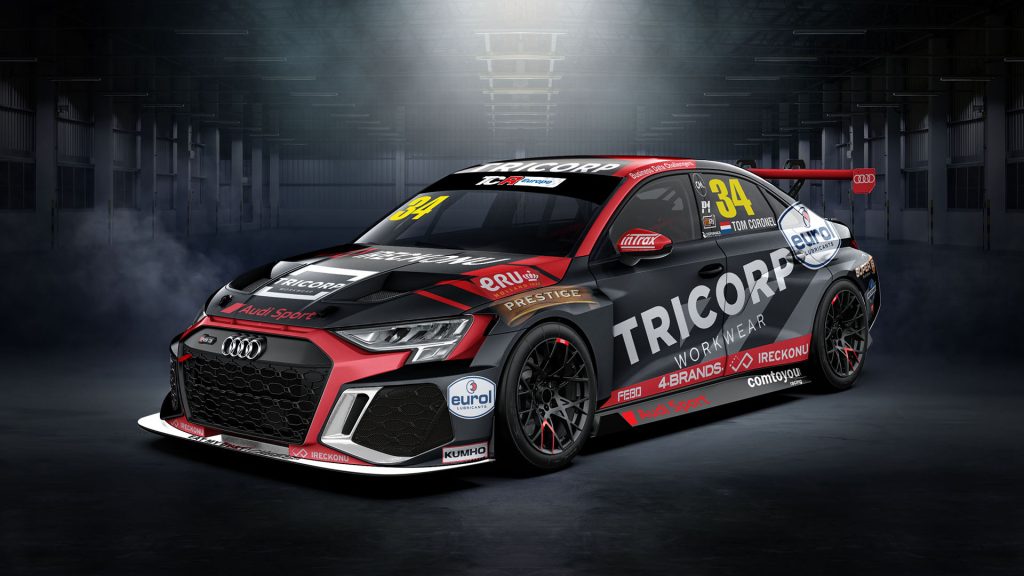 Yet it was not so easy, because after eight years, Coronel had to say goodbye to DHL, which had always supported him in his racing activities. "This was not unexpected, DHL had indicated early on that the support would end due to a change in strategy. I am extremely grateful for the support I have received from DHL over the past years, it really was a great partnership," Coronel emphasises.
With help from Tricorp Workwear, which has also been involved in the Dutch driver's activities in recent years, Coronel was finally able to turn his plans for 2023 into reality. "It takes some getting used to, being no longer in a yellow car, but I think the black and red, which stands for both Tricorp and Audi Sport, also has a very nice look," says the only Dutch driver in the European field.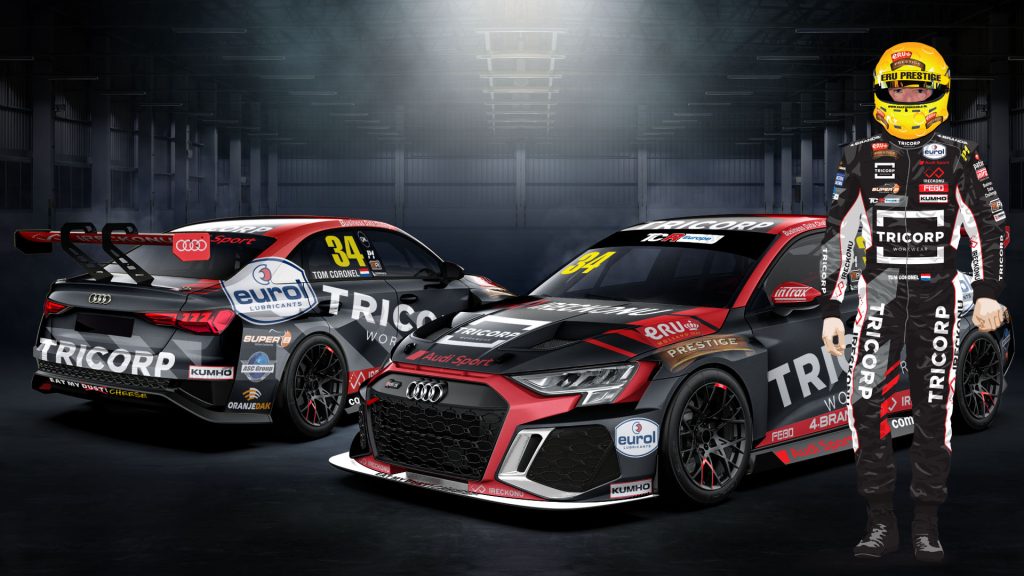 In addition to Tricorp, Eurol, also a long-time partner of Tom Coronel, is involved in the project as well. Eurol is the Dutch developer and producer of lubricants, additives, cleaners, technical fluids and specialty products, available in over 90 countries worldwide. Innovation, quality and sustainability are core values of the Eurol brand. Eurol provides the Audi RS 3 LMS the Eurol Specialty Racing line with SYNGIS Technology, for extreme high-performance levels under all circumstances. Of course, Coronel will again be in action this year with his well-known "cheese helmet" as a symbol of the cooperation with ERU Prestige, and Ireckonu is also ain on board as a partner once again.
The season in the 2023 TCR Europe Series again consists of seven events with two races each. The season opener from 28-30 April on the Algarve coast will be followed by rounds at the Pau street circuit in the south of France (12-14 May), Circuit de Spa-Francorchamps in the Belgian Ardennes (26-28 May) the Hungaroring in Mogyoród near Budapest (17-18 June), Circuit Paul Ricard in Le Castellet in the south of France (21-23 July) and, after the summer break, Monza in Italy (22-24 September) and the finale at the Circuit de Barcelona-Catalunya (20-22 October). "They are all circuits I know," says Coronel. "Spa is always extra cool, of course, also a bit my home race. Pau is a street circuit, always nice, too, and the other circuits suit me as well."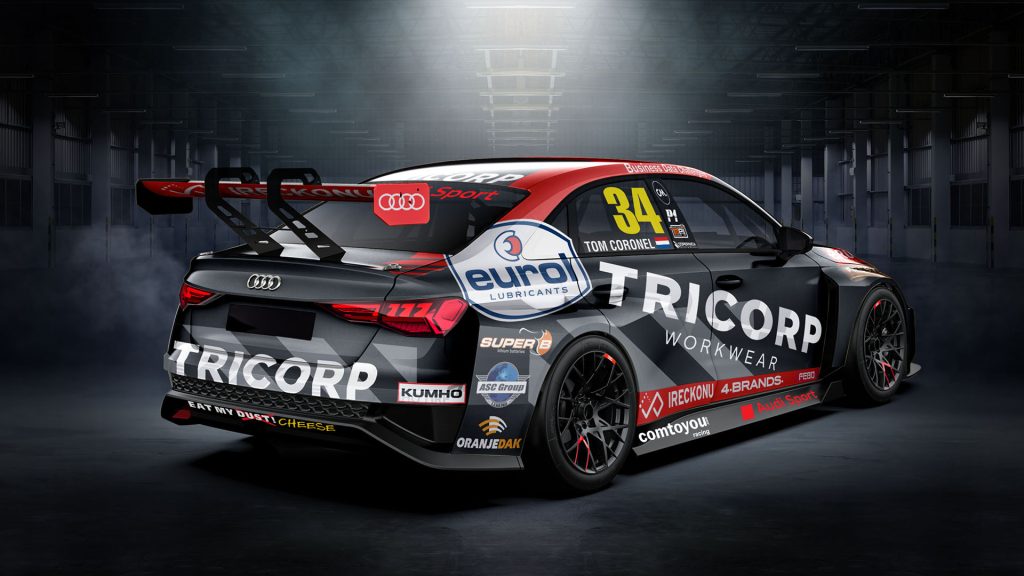 In the run-up to the season, Coronel has already been able to test with Comtoyou Racing's Audi RS 3 LMS at the circuits of Spa, Monza and Barcelona. Coronel: "Great that I already got the confidence of Jean-Michel Baert and François Verbist for that, who let me test even before we came to an agreement again. That shows how driven they are. Of course, for my part, I want to do everything again to reward them for their confidence with good results."
A ranking among the first three in the championship is also Coronel's goal for this year. "If you look at last year's results, that should definitely be achievable, as almost all factors are unchanged," says Coronel. "In addition, it would be nice if I can compete in the TCR World Final at the end of the season. That means I need to score enough points for the TCR World Ranking, so every result counts. But above all, I am happy to be back on the grid this year as well. My 34th year in racing, so that is now my starting number indeed. I'm looking forward to it!"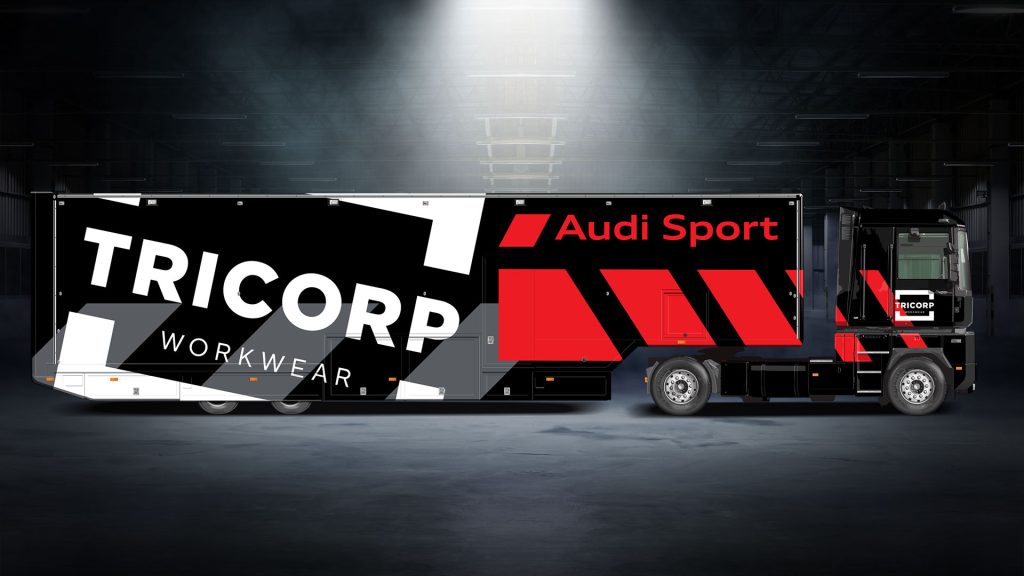 TCR Europe 2023 calendar
28 – 30 April, Autodromo International do Algarve, Portugal
12 – 14 May, Pau, France
26 – 28 May, Circuit de Spa-Francorchamps, Belgium
16 – 18 June, Hungaroring, Hungary
21 – 23 July, Circuit Paul Ricard, France
22 – 24 September, Autodromo Nazionale Monza, Italy
20 – 22 October, Circuit de Barcelona-Catalunya, Spain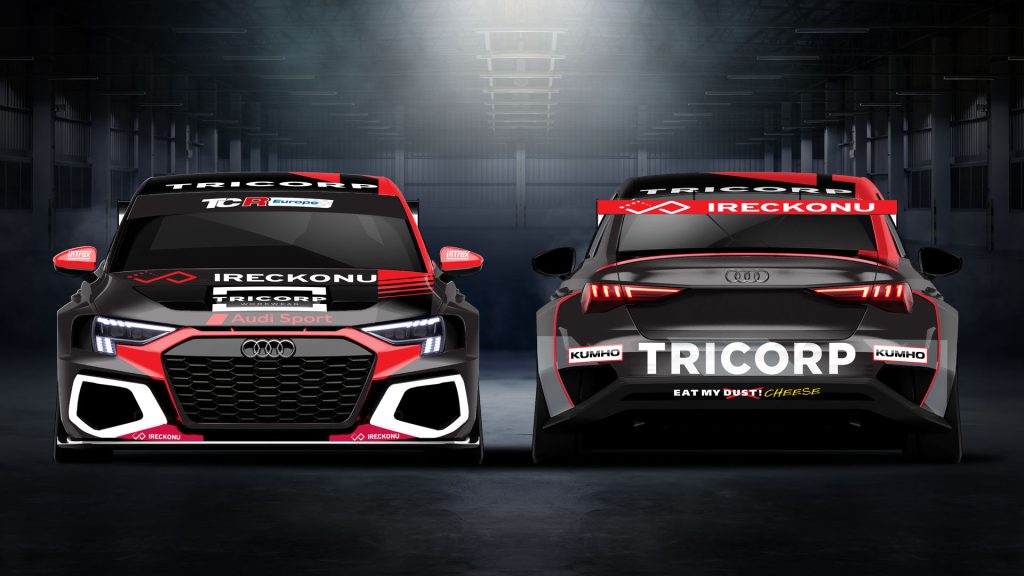 Tom Coronel is supported by: Tricorp Workwear, Eurol Lubricants, ERU Prestige, Ireckonu, Business Data Challengers, Patina, Oranjedak, Intrax Suspension Technology, API-4-BRANDS, ASC Group, P1 Advanced Racewear, Super B, FEBO, CM and Copernica.