TCR Europe
Tom Coronel TCR Europe Series points' leader after outstanding season opener
Gepubliceerd op 30 April 2023
PORTIMAO (30 April 2023) – Tom Coronel got the new season in the TCR Europe Series underway with an excellent start. In the season opener at the Autodromo Internacional do Algarve in Portimão, the driver of the Tricorp-Audi RS 3 LMS, run by Belgian team Comtoyou Racing, finished third in the TCR Europe classification in the first race. In the second race, he came out on top TCR Europe category. Thanks to those results, he is now jointly the lead in the championship standings after the first of seven race weekends. "A good start, we can build on this," a satisfied Coronel said.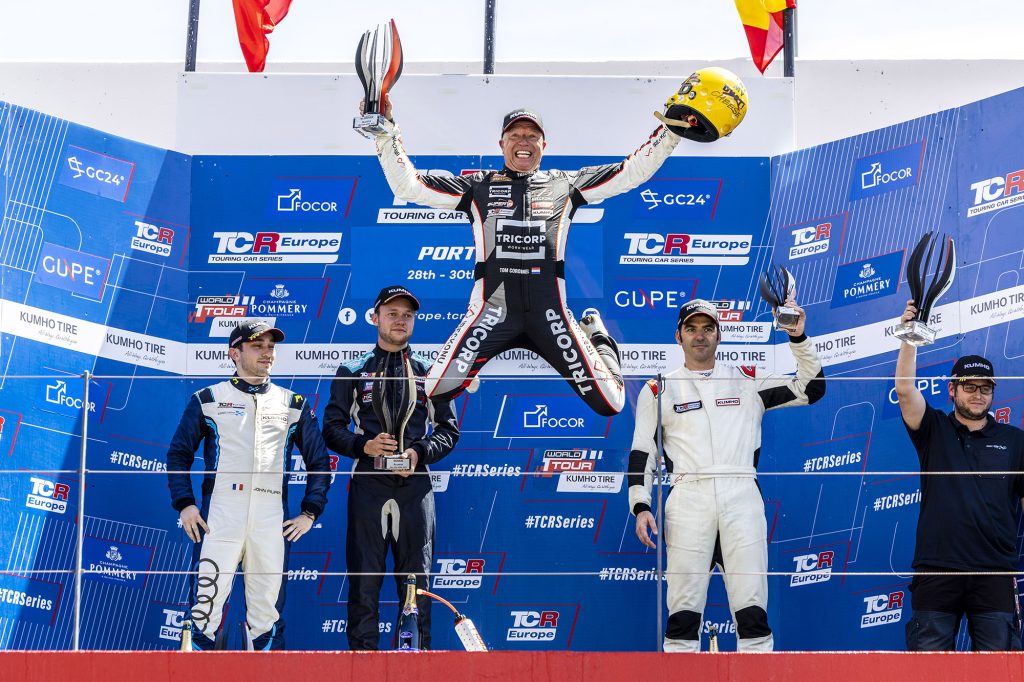 Like last year, the Portimão circuit, beautifully located in the rolling hills of the Algarve, served as the venue for the season opener of the European series. For Coronel, it was his first appearance with the Audi RS 3 LMS in the Tricorp colour scheme. "The reactions are very positive, people think the car with red and black is cool and they like the design," he reported. "Tricorp had been saying for years that my car should be black. Well, so it has succeeded for this year! And it definitely stands out in the field, which is nice to hear."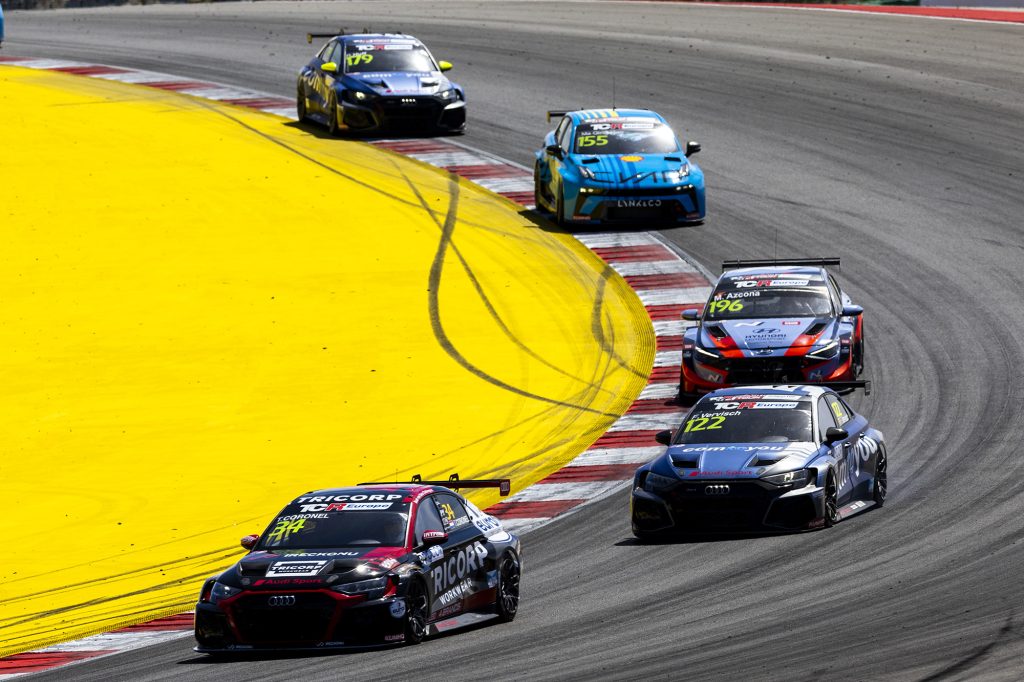 Coronel started the race weekend with the fifth-fastest time in first free practice, which also made him the fastest driver in the Europe Series behind four TCR World Tour competitors. In second practice, some technical problems meant he did not get as much driving as he would have liked. "I did miss that time a bit for trying the tyres," he admitted afterwards. Still, the seventh time overall and the third time of the European competitors was not bad at all. In qualifying, Coronel managed to continue his good performance: he qualified seventh overall, once again being the fastest driver in the TCR Europe Series.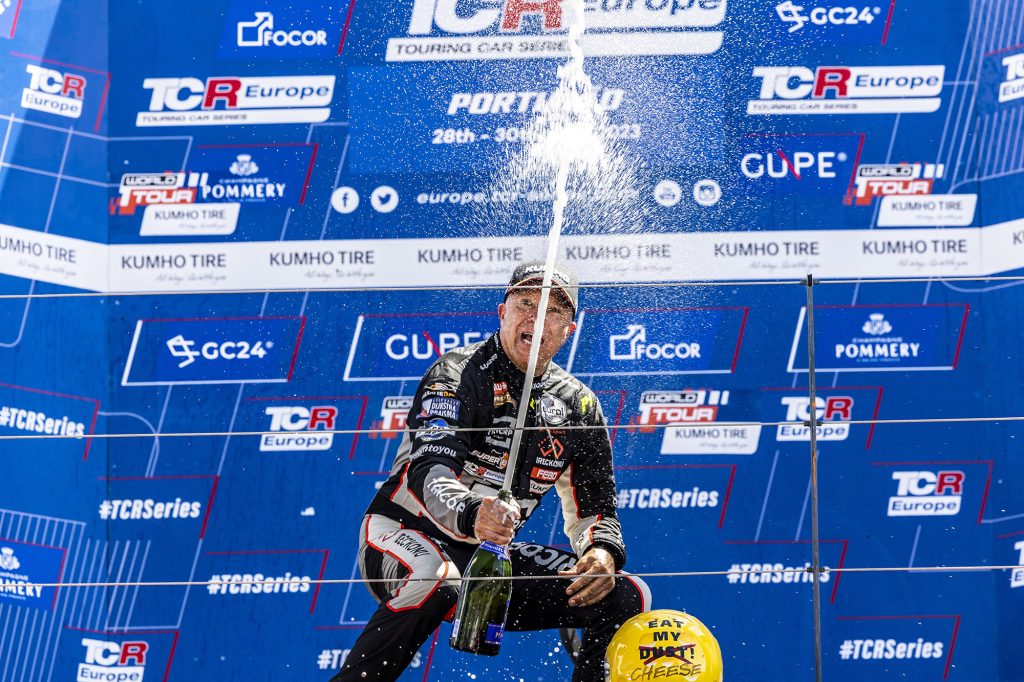 At the start of the first race, Coronel didn't get away in the best possible manner, and the competition didn't exactly help either, he reported: "I got a mega-bump from Urrutia, after he was hit by Ehrlacher. That put me completely sideways, but luckily I was able to keep the car under control. Then I had to start the fight all over again to get to the front, because by then I was third among the European drivers. I was able to overtake Filippi, a very cool move that is also on all the social media. It was a bit of a risk, but I just had to do it. Then I got into a fight with Kobe Pauwels, a nice duel, really classic touring car racing: mirror to mirror. We were so busy with each other that John Filippi, whom I had just overtaken, passed us again and eventually won the TCR Europe classification as well. I was constantly battling with Pauwels for the last eight laps, but I couldn't get past him, he defended really well and so I finished third of the European drivers. A great result, the first race on the podium straight away."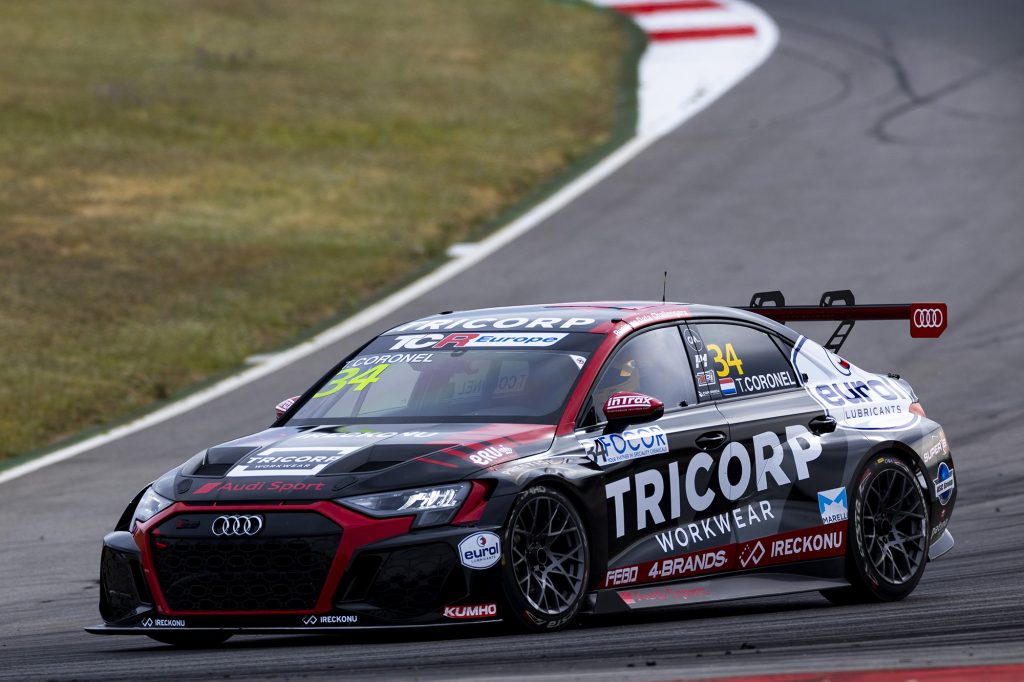 In warm conditions with temperatures approaching 30 degrees, the second race was run on Sunday. This time, Coronel had, as he said, a "mega good start", which even put him in second place overall for a while and then he held third place for a long time, thus also keeping most World Tour drivers at bay. Coronel: "In the end, I had to give up two more places to Fred Vervisch and Mikel Azcona, which put me fifth overall and first in the European Championship. We had two safety-car situations after big crashes, so then we had to start all over again each time. The race as a whole was very good, I had nice battles, especially with Vervisch and Rob Huff. There were no team orders, so we could just do what we wanted and it went very well. Nice racing, it went fine! Thanks to my team Comtoyouracing."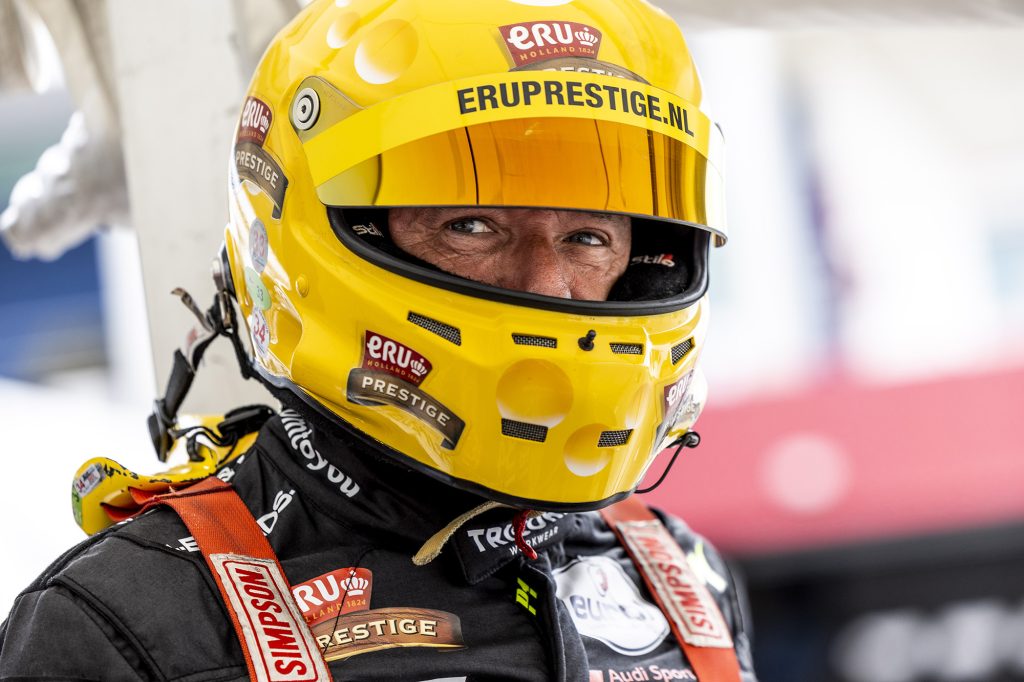 The next two races of the TCR Europe Series will be held on 13 and 14 May at the street circuit in the city of Pau in south-western France. "The Grand Prix de Pau is a real classic in motorsport, nice to be able to race there again. I come as the championship leader, jointly with Filippi, and together we have a huge lead. I am looking forward to it," Coronel said.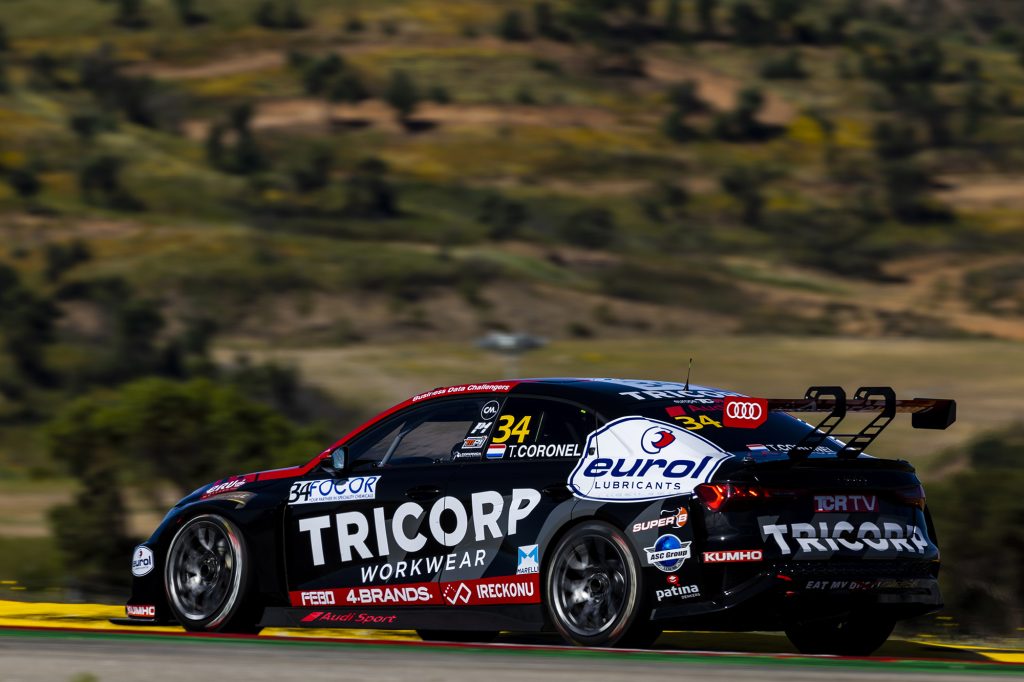 TCR Europe 2023 kalender

12 – 14 May, Pau, France
26 – 28 May, Circuit de Spa-Francorchamps, Belgium 
16 – 18 June, Hungaroring, Hungary 
21 – 23 July, Circuit Paul Ricard, France
22 – 24 September, Autodromo Nazionale Monza, Italy
20 – 22 October, Circuit de Barcelona-Catalunya, Spain 
Tom Coronel is supported by: Tricorp Workwear, Eurol Lubricants, ERU Prestige, Ireckonu, Business Data Challengers, Patina, Oranjedak, Intrax Suspension Technology, API-4-BRANDS, ASC Group, P1 Advanced Racewear, Super B, FEBO, CM en Copernica.