TCR Europe
Tom Coronel maximises in TCR Europe Series at Paul Ricard
Gepubliceerd op 31 May 2021
LE CASTELLET (30 May 2021) – Following a change in the 'balance of performance', the Audi RS 3 LMS was given a 60 kilogram weight increase for the second TCR Europe Series race weekend at Circuit Paul Ricard in Le Castellet in the south of France. That made the situation difficult for all the Audi drivers. Tom Coronel, the Dutch driver of the Audi in DHL colours, run by Belgian team, Comtoyou Racing, got the maximum from the opportunities in both races, ending up as the best-placed Audi driver on each occasion as he was classified ninth in the first race and eighth in the second race in the 21-strong field.
"Prior to the season, the Audi was already made 20 kilograms heavier and now, we got another 60 kilograms on board for this weekend. That was quite heavy, literally. But hey, that is how things work with BOP, so I just had to be clever and score points," Tom Coronel said. "In the free practice sessions, we were somewhere around P10 which was not too bad, given the situation. After all, we tried to end up in the top twelve in qualifying in order to advance to Q2. Unfortunately, however, I didn't manage to get it done in qualifying: we missed out on making it into Q2 by a tenth of a second. That put me in 13th place on the grid for both races. At least I still was the fastest Audi driver."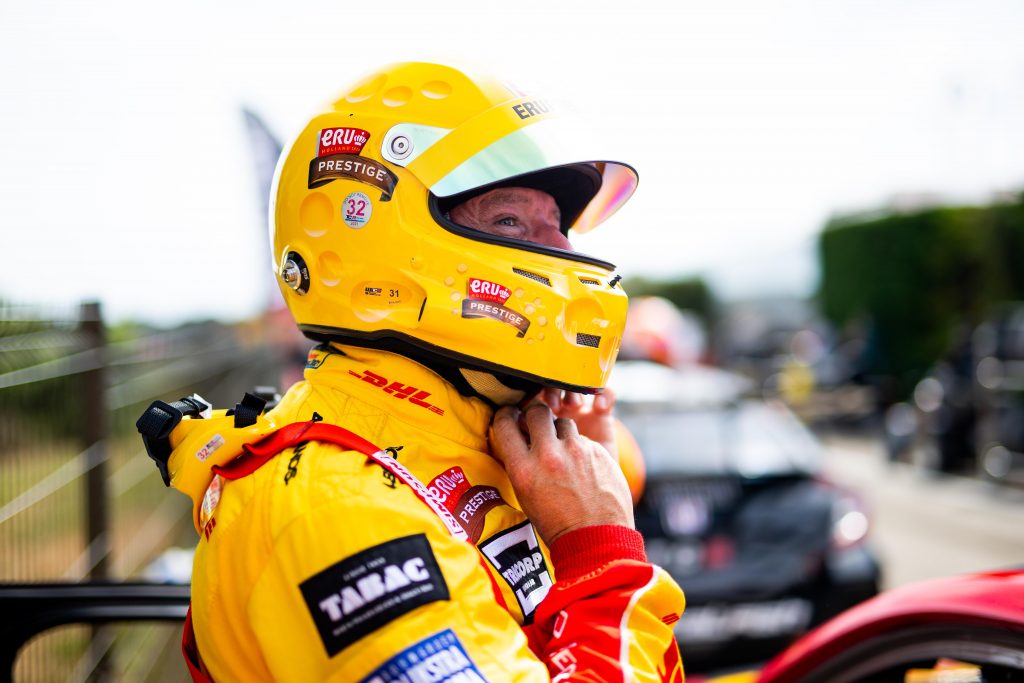 At the start of the first race, on Saturday afternoon, Coronel stalled. "That really wasn't good," he admitted straight away. "But starting with this car is so difficult! I have never had any issues with starting throughout my career, over 30 years, but somehow, I can't really manage to get it done properly with the Audi. Thankfully, I still got going pretty quickly after that, I was able to join at the back of the pack and had some nice battles, among others with Leonov and Homola. In the final corner, Leonov dealt me a massive blow, running right into my door and causing a lot of damage. He was given a five-second time penalty as a result so that I was classified ninth. It really was damage control."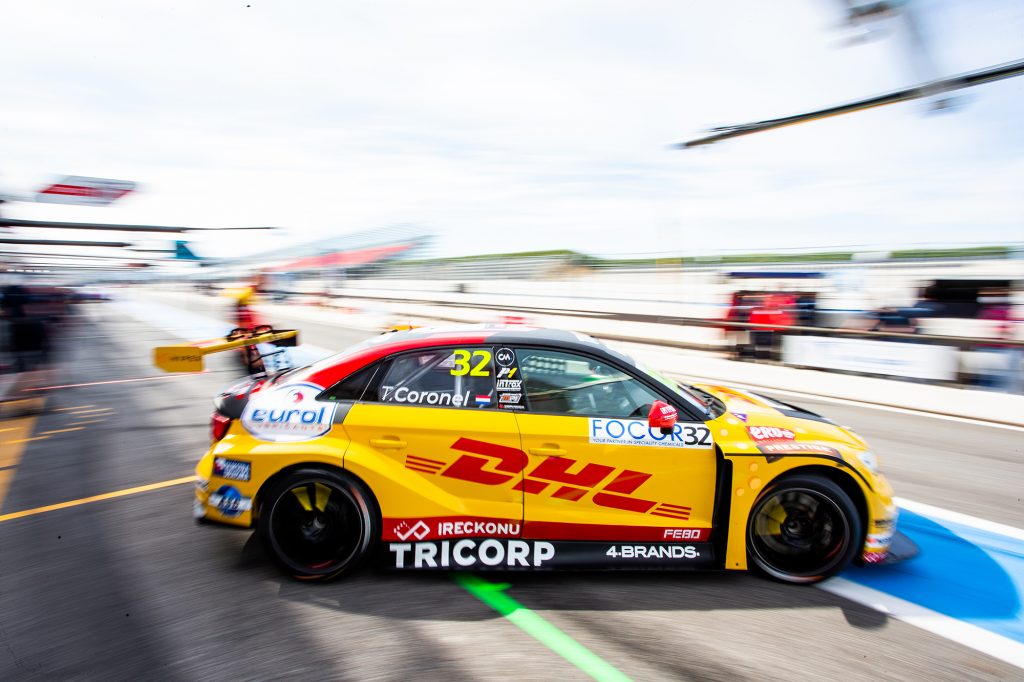 In the Sunday race, Coronel did have a good getaway: "I got off to a good start, I was in the midfield," he reported. "There, I had some really nice battles again, once more with Homola, but also with my teammate Nicolas Baert. There were some position changes, really good racing. Of course, I met Leonov again, too, the same one with whom I had battled on Saturday already. He missed his braking point and ran right into the rear of my car, again causing a lot of damage. Thankfully, I was able to continue and keep up a nice pace. On the final lap, I had a great fight with Callejas, a Spanish Honda driver, and Homola in his Hyundai, in which I was able to make up two positions. I was just biding my time and on the final lap, three corners before the finish, I caught them both. That is how I ended up in eighth place."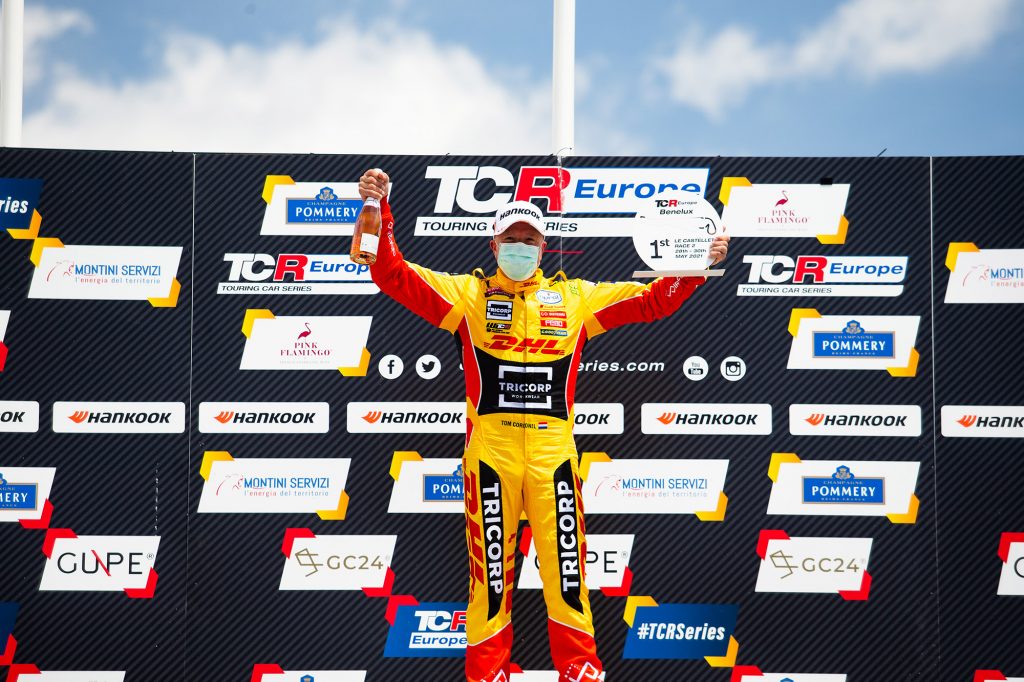 With his pair of top ten results, Coronel achieved his self-proclaimed goal of scoring points. "We are still third in the championship standings," he says. The next round of the TCR Europe Series will be held at CM.com Circuit Zandvoort in The Netherlands, Coronel's home track, on 19 and 20 June. "I really hope that we will be allowed to drop some weight for Zandvoort because, obviously, I want to do well there. And if there is somebody who knows his way there, it is me, of course. I am looking forward to it," Coronel says.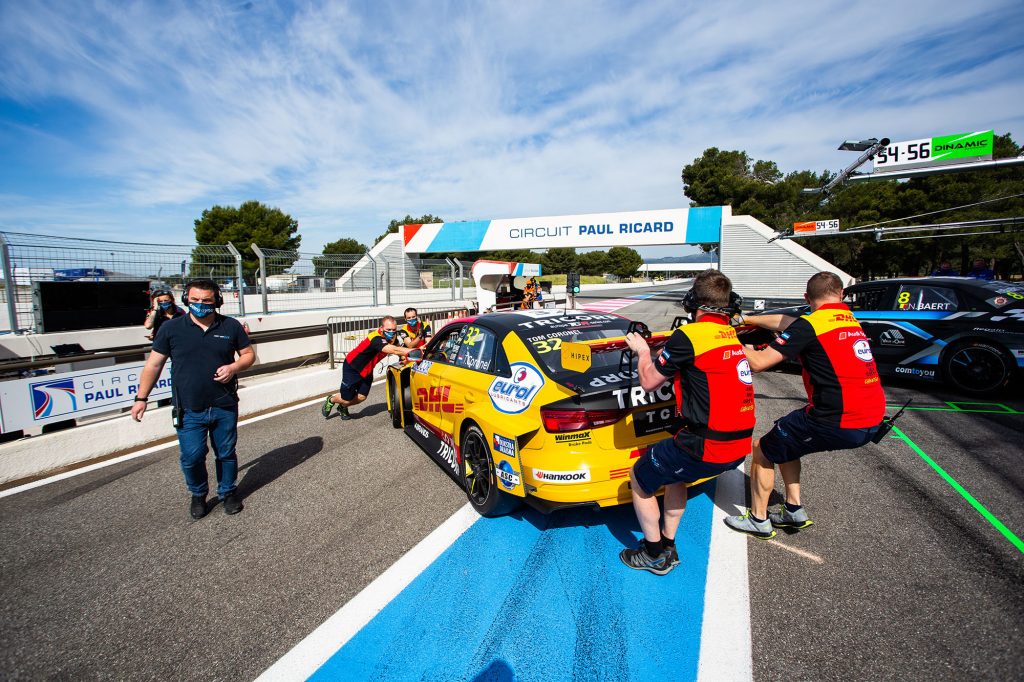 Tom Coronel is supported by: DHL, Eurol Lubricants, Tricorp Workwear, ERU Prestige, Ireckonu, Business Data Challengers, Bouwgroep Dijkstra Draisma, Intrax Suspension Technology, API-4-BRANDS, ASC Group, P1 Advanced Racewear, FEBO, CM and Copernica.
TCR Europe 2021 calendar

18-20 June, CM.com Circuit Zandvoort, the Netherlands
29-31 July, Circuit Spa-Francorchamps, Belgium
03-05 September, Nürburgring, Germany
24-26 September, Monza, Italy
08-10 October, Circuit de Barcelona Catalunya, Spain