FIA WTCR
Tom Coronel looking back upon over two decades of international touring car racing
Gepubliceerd op 16 December 2022
"I am addicted to touring car racing, so I won't stop any time soon!"
EEMNES (14 December 2022) – With the final race weekend of the FIA WTCR – World Touring Car Cup in Saudi Arabia last month, over two decades of international touring car competition in stand-alone championships came to an end. Initially the FIA European Touring Car Championship (ETCC), then the World Touring Car Championship (FIA WTCC) and the FIA WTCR – World Touring Car Cup for the last five seasons. Tom Coronel was involved from almost the beginning until the end and is the driver with the highest number of international touring car races. He is determined to be on the grid for the new TCR World Tour next year as well. Coronel is very positive about the concept of selected races from existing championship and a season-ending stand-alone event as the finale. First of all, however, he looks back upon over two decades of international touring car racing, a substantial element of his career.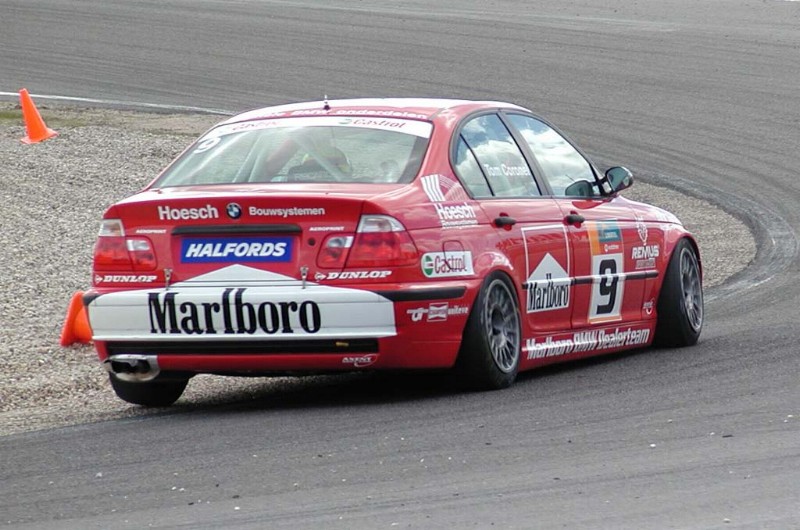 Tom Coronel drove his first race in the FIA ETCC at the Estoril circuit in Portugal on 21 October 2001. "That year, I raced in the Dutch touring car championship with BMW, but the season there had already come to an end and therefore, Sandor van Es and I were able to race a BMW run by Carly Motors at Estoril to help Duncan Huisman, who was still in contention for the title in the Super Production class. That was my first participation in ETCC. At the time, I had just returned from Japan and I saw a good perspective in touring cars. I finished third in that race. I was leading going into the final lap, but Morbidelli punted me off. That led to a bit of a boxing match on the podium. If you would do that now, you would lose your licence straight away. But anyway, the first impression was positive: there was nice competition, it was explosive, to me, it was cool!"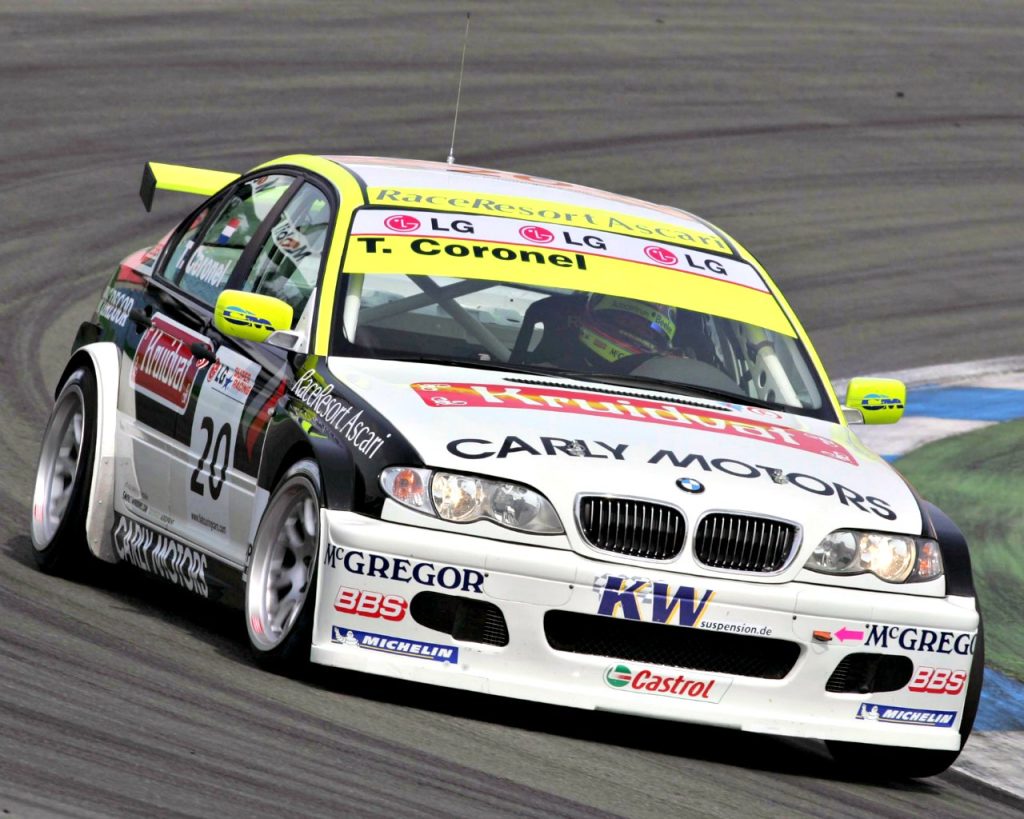 As a result, Coronel embarked on his first full-season ETCC campaign with a Carly Motors BMW in 2002. In his maiden year, he already scored three podium results and he ended up a few times in the top three with the Carly BMW in the following season, too. In 2004, Coronel had his partner Paulien Zwart as his teammate as she drove the other Carly Motors BMW in a couple of rounds while father-in-law Klaas Zwart also did selected races. "With Paulien, it was quite special. Competing in the same race as a couple is something quite unique in motorsport," Coronel says.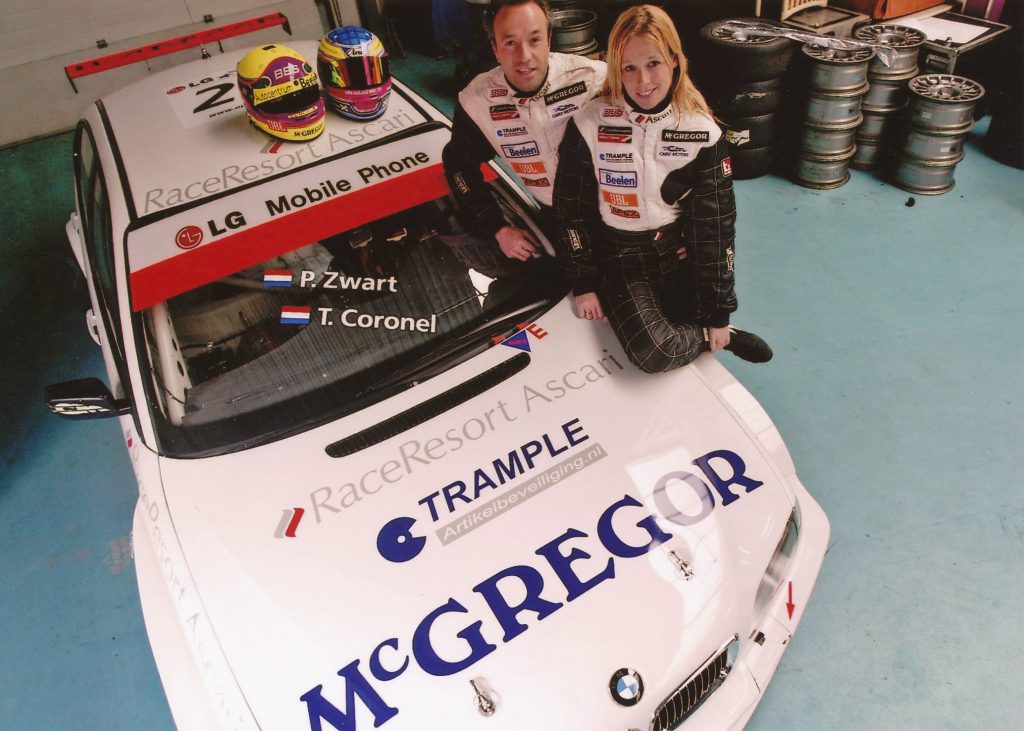 Foundation for the Dubai 24 Hours
By his participation in ETCC, Coronel also indirectly laid the foundation for the 24-hour race in Dubai which has long become established as one of the major international 24-hour races and the flagship of the 24H Series, the international championship by Dutch organisation, Creventic. He recalls: "Back in 2004, the ETCC season finale was held in Dubai and because I raced there, Ivo Breukers and Gerrie Willems came to watch. They were racing in the Dutch SEAT endurance cup organised by DNRT at the time and Ivo was so enthusiastic about the Dubai circuit that he started negotiations with the circuit management. That led to the inaugural 24-hour race being held there in 2006."
In 2005, the ETCC was upgraded to world championship status so that there was a full-blown world championship for touring cars again for the first time since 1987. Coronel took part with a SEAT Toledo run by the GR Asia team. "I met Ron Reinders, who was with Pon, a large Dutch automotive group and who supported me with BBS Wheels at the time. He told me that Pon would be interested to support a WTCC campaign with a SEAT for me and a fortnight before the season started, the deal was done. It was often like that back then, it was always thrilling for a long time, but eventually, everything would fall in place." Coronel scored his maiden world championship podium result by finishing third at Spa. 2005 also was the final season of the Eurosport Super Racing Weekends, an event package with a combination of GTs, touring cars and single-seaters. "These events were really nice," Coronel recalls. "Nice circuits: Monza, Silverstone, Spa, Imola, but also Puebla and, of course, the finale at Macau. And great competition, too: factory teams from Alfa Romeo, BMW, SEAT and Chevrolet and with me among them as a privateer. To me, these were the best years, in fact: pure racing, some argy-bargy, true touring car racing."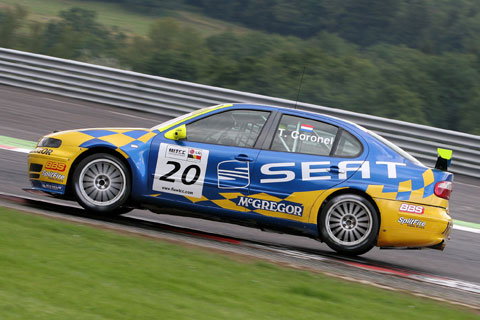 "Always been an independent"
The following year, Coronel still raced the Toledo in the first two rounds, but then, the more compact Leon arrived, and Coronel finished on the podium with that car as well as he came third in the season finale at Macau. On top of that, he won the Independents' Trophy, the separate classification for privateer drivers. "I have always been an independent and I still am," Coronel says, "but often, I wasn't treated like an independent. 'You are too good to be an independent,' people then told me, but I simply needed that extra prize money to get my budget sorted out every year."
In 2007, things got tight indeed and it looked as if Coronel would have to miss out on the final three rounds of the season due to lack of budget. He recalls: "Suddenly, I got a phone call from Tim Huxley, whom I had only met once in the bar at Macau, and he said: 'Macau without Coronel is just impossible! How much do you need? Just give me your bank details and I will transfer the amount.' And sure enough: four days later, the money was in the bank and I was able to complete the season as a result. It was Mandarin Shipping and Noble Group supporting me in that way. And like that, I have always had people around me who wanted to help me. That is how I have been able to keep racing to the present day."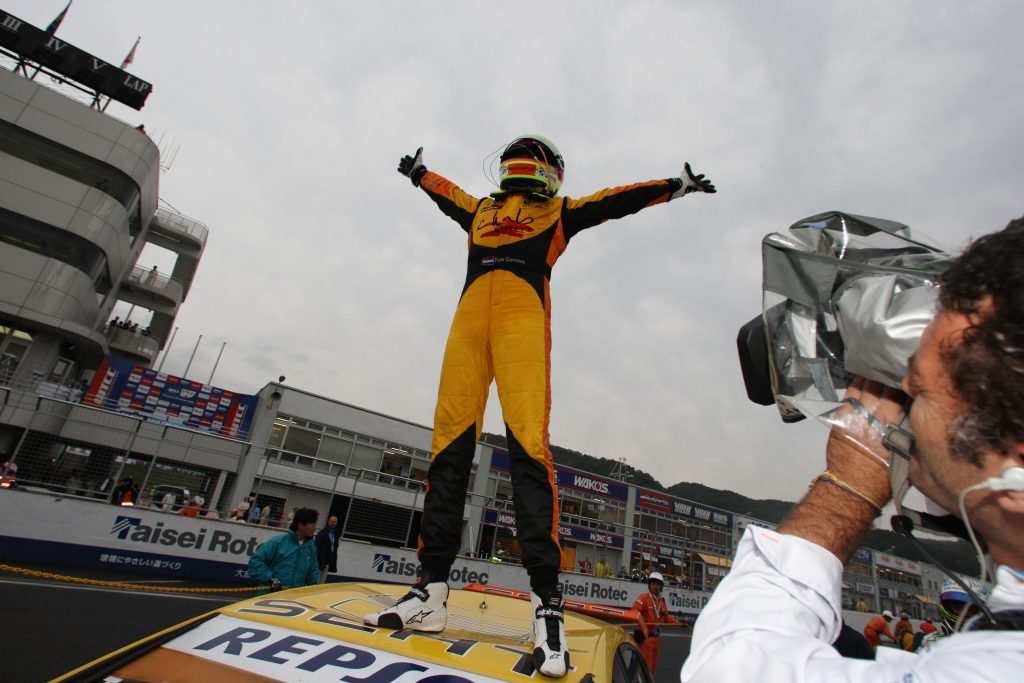 With the 'Coronel combination' to victory
On 26 October 2008, Coronel scored his maiden world championship race win as he finished first with the SEAT Leon TFSI run by Spanish team Sunred in the second race at Okayama in Japan. "That was a real special one, and even more so in Japan, my second home country," he emphasises. Coronel owed the success to a very special tyre choice: as the track dried out more and more, Coronel opted for rain tyres on the rear axle and slick tyres at the front. He tells: "I tried slicks on the way to the starting grid and I was convinced that it was possible to do it. My engineer said: 'But then you don't have any balance'. But I replied: 'Let me take care of that'. And so I won! I was the only one to do it. I had learned that trick from the Suzuki Swift one-make series at Zandvoort where I was coaching a few young drivers at the time. There were no intermediates in that series and they all raced with rain tyres at the rear and slick tyres at the front when the track dried out, that allowed for faster lap times. And it worked out in WTCC as well! So ever since, there were rain tyres, slick tyres and the 'Coronel combination'!"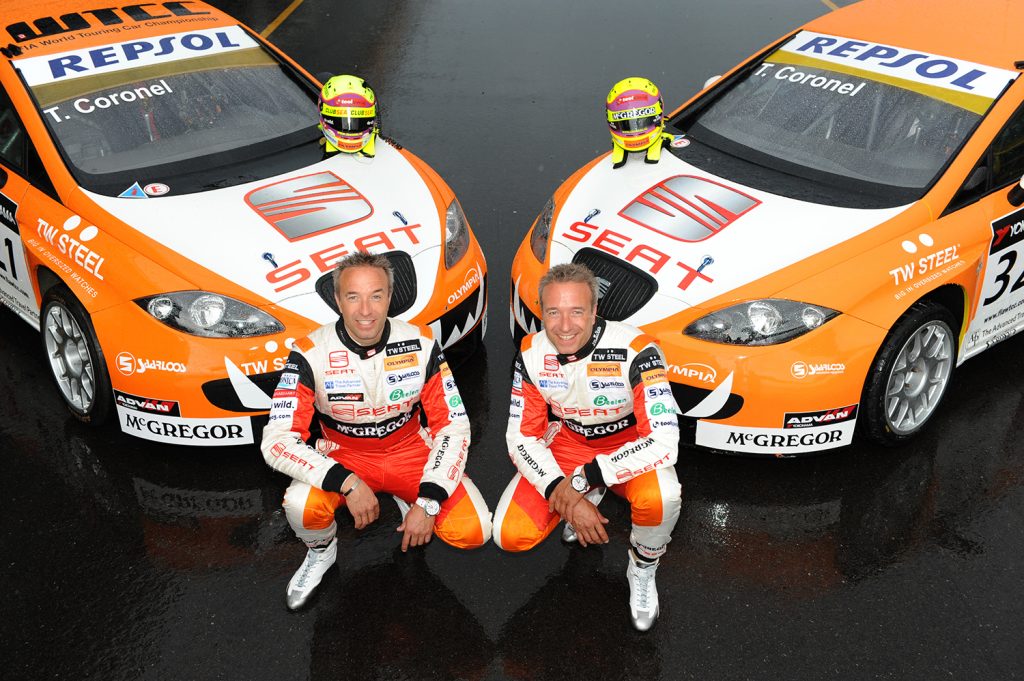 In the 2009 season, Coronel again raced with SEAT and for one weekend, he was on the grid together with his twin brother Tim, who normally raced in the SEAT Leon Eurocup, but participated in the WTCC with a SEAT Leon at Brno. "As a result, I not only raced with my partner and my father-in-law, but also with my twin brother. There really is nobody else who can say that," Tom Coronel says. In 2010, he raced a SEAT Leon TDI, a touring car with diesel engine, but there were no podium results for him that season.
At the end of the 2010 season, the Dutch SEAT importer ended its support of Coronel's WTCC participation, putting his sporting future in serious doubt. "Back then, I was driving to Scotland together with Paulien to visit her mother just before Christmas when Roberto Ravaglia called me to ask whether I wanted to race for him the following year. Of course, I wanted! I already thought that I would have to stop, but Roberto gave me the most beautiful Christmas present in the world. He had bought the BMW previously raced by Andy Priaulx and I was able to race it. The opportunity he gave me together with Aldo Preo at the time really was fantastic! Racing the BMW was super: a rear-wheel driven car simply gives me a better feeling."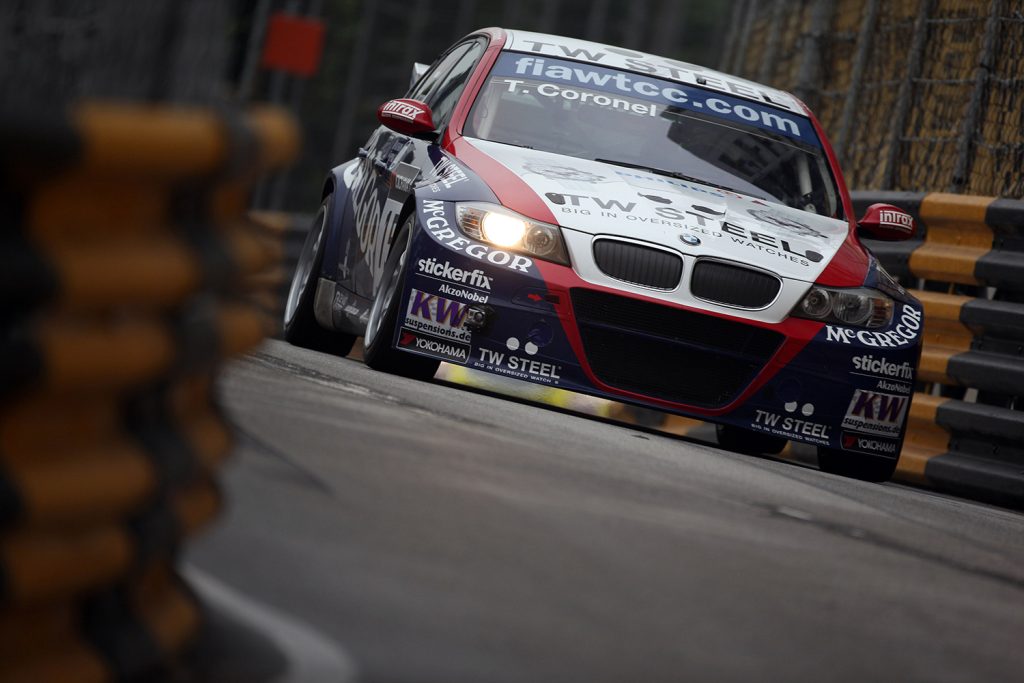 Success with ROAL BMW
For Coronel, the 2011 season started with a podium result in the opening weekend at Curitiba in Brazil where he finished second. More podium results followed, but the icing on the cake was victory in Japan in October, this time at Suzuka. "That was another special one, again in Japan, and it was also the 200th WTCC race, so it was special for me to win that race." Coronel ended up fourth in the WTCC drivers' standings that year, only beaten by the works Chrevrolets. In 2012, Coronel again raced the BMW run by the ROAL team with Roberto Ravaglia and Aldo Preo at the helm and racked up five podium results. The following year, he scored two wins: one at Slovakia Ring near Bratislava and one at Suzuka, once again in Japan.
"Around that weekend in Japan, it transpired that new regulations would come into force for 2014 with TC1 cars that were more prototypes than touring cars and therefore considerably more expensive," Coronel tells. "With the BMW, we would have no chance, but in Japan, Roberto and Aldo came to me and said: 'We have bought a Chevrolet. For you! You will be racing a Chevrolet for the next three years.' And they were people who had been involved with BMW all their lives: a race team with BMWs, a car dealership with BMW… 'But I don't have a budget,' I said. 'You always get it done, we trust you,' they responded. And sure enough, it worked out." In 2014 and 2015, Coronel again scored occasional podium results. In 2016, he achieved two race wins, at Marrakesh and at Vila Real in Portugal. 2017 was the final year of the World Touring Car Championship that Coronel concluded with a second-place finish in the finale at Macau.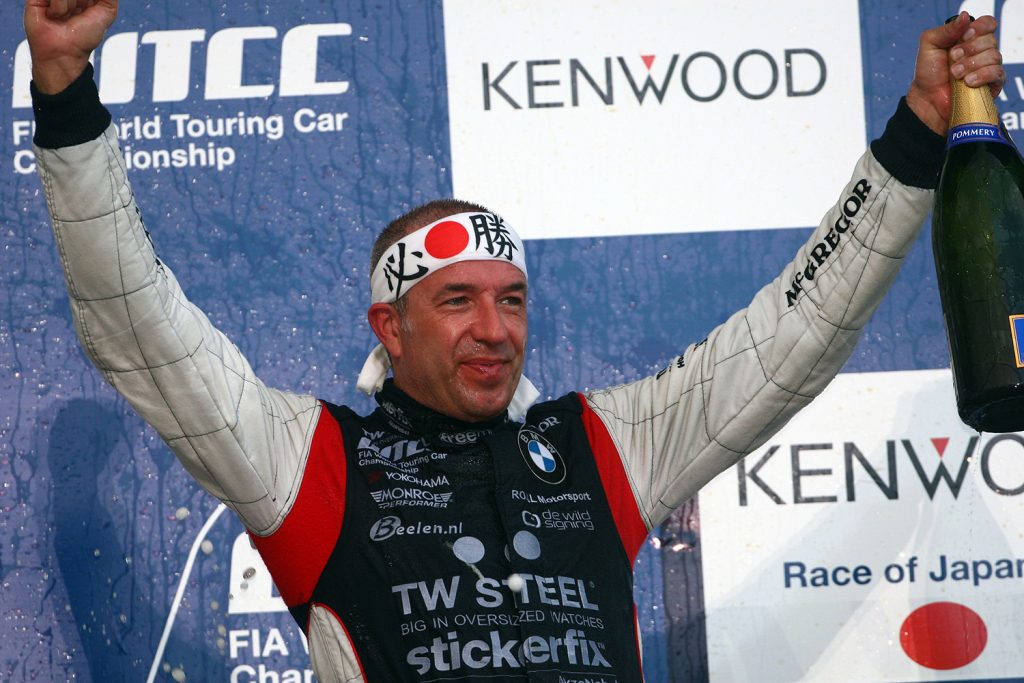 WTCR as a new chapter
"In the final years, it was clear that the championship was losing its flair," Coronel says. "The TC1 cars were expensive, there were various interests, a lot of politics in the background and no international connection as there were no other series to run these cars. So there was an alternative in TCR, an idea from Marcello Lotti who had been at the basis of ETCC and WTCC before as well. There were various brands building cars to those regulations, there were many national series, so that was a solid basis to make it a worldwide series and that was how WTCR came to be."
In 2018, the inaugural WTCR season, Coronel raced a Honda run by Belgian team, Boutsen Ginion Racing. It turned out to be a difficult season with a pair of seventh places as his best achievements. The following year, he made the step to another Belgian team, Comtoyou Racing, run by Michel Baert and François Verbist, where he raced a Cupra. In a large and competitive field, his results were slightly better with a couple of top-ten results. "At Comtoyou, I very much feel at home," says Coronel, who has been racing for the Belgian team since 2019. Since 2020, he has been racing an Audi RS 3 LMS with which he scored his maiden WTCR race win at Slovakia Ring in 2020. In 2021, Coronel was one of four drivers to race the latest generation of the Audi RS 3 LMS and at Motorland Aragón he secured the first-ever podium result worldwide with the new car. This year, he regularly raced at the front of the field, too, and concluded the WTCR era with another podium result, finishing third in the opening race at Jeddah in Saudi Arabia.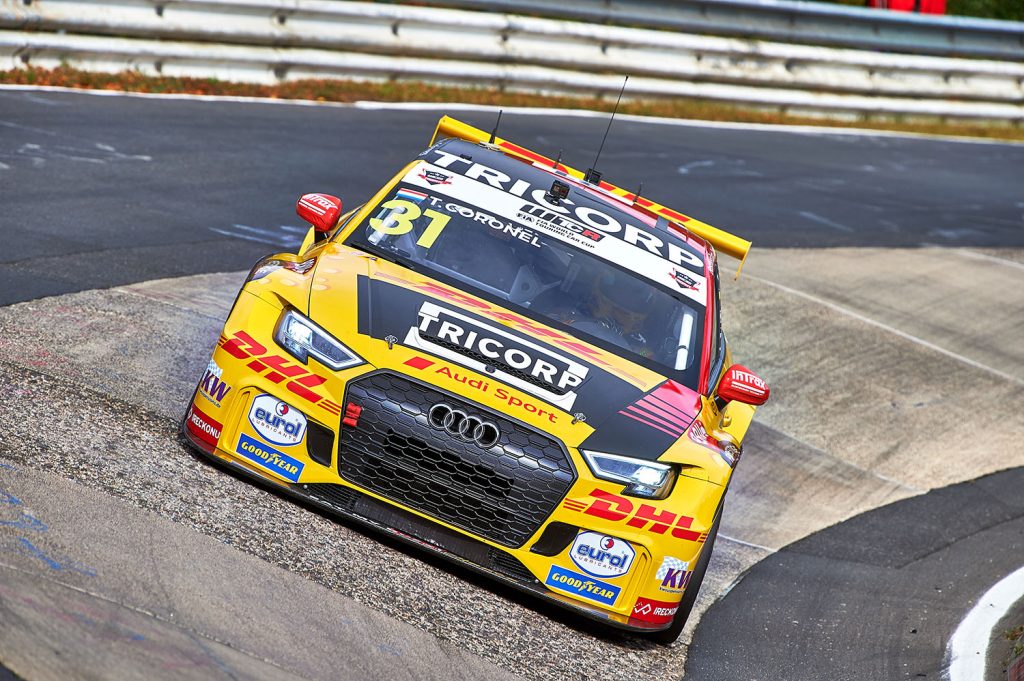 "It was clear that things weren't going in an optimal way in WTCR either," Coronel says looking back. "There was a lot of politics here, too, especially by some manufacturers, and there were too many conflicting interests. Not everybody was on the same page. And that is how we ended up racing at some circuits I had never even heard about before, some tiny tracks in the middle of nowhere, circuits at which a series that in fact is a world championship has no business going to in the first place. As a driver, you can't do anything there for sponsors and guests either. During the season, it already became clear that things couldn't continue like this, so it didn't surprise me that WTCR was discontinued."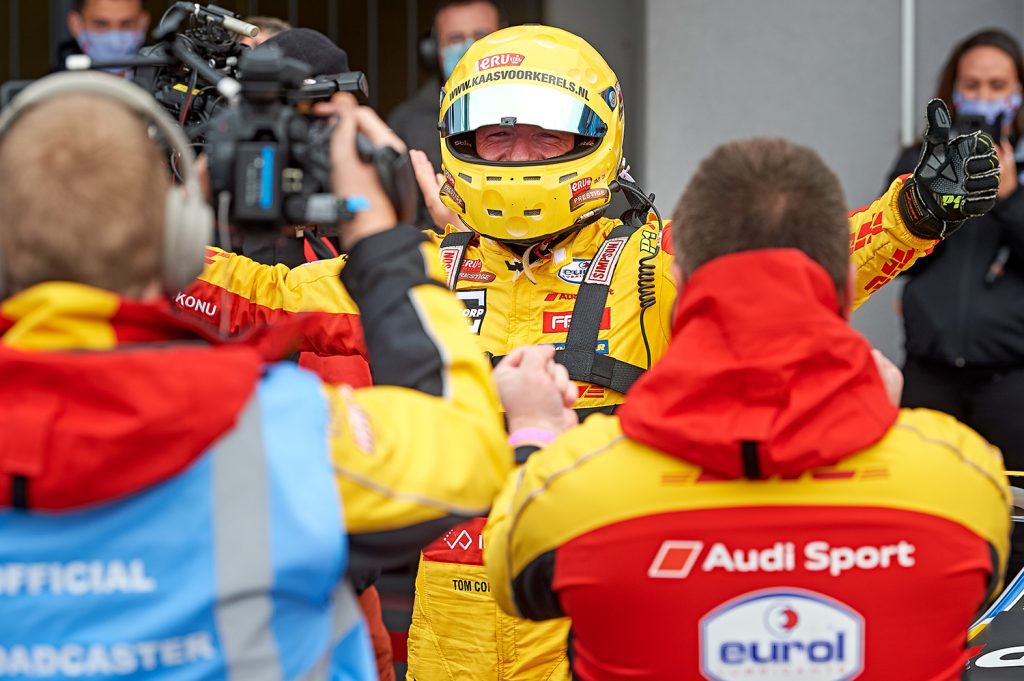 Coronel "seriously enthusiastic" about TCR World Tour
Replacing WTCR, there will be a new competition labelled as TCR World Tour next year, consisting of existing events, selected rounds of national or supra-national championships, comparable to Grand Slam tournaments in tennis. Coronel is very positive about the concept: "I am seriously enthusiastic about it," he says. "Many cars, many drivers, events all over the world at great circuits like Spa-Francorchamps, Bathurst… Yes, many things still need to be sorted out, but the good thing is that everybody is pulling into the same direction. As a promoter, Marcello Lotti is creating so much enthusiasm, so much positive energy that this simply will become a success. That makes it really cool again! I am absolutely looking forward to a new era in touring car racing."
Coronel is also enthusiastic about the approach with selected events from existing series as point-scoring rounds of the TCR World Tour: "According to me, that is super! In WTCC and later in WTCR, there was a certain arrogance in the organisation: you have to submit your entry before the end of February, you have to pay the full entry fee up front, even though you are still negotiating with sponsors, you have to do this, you have to do that… That is no longer the case. In fact, it should be possible to show up with your car in the morning and say: 'I submit my entry, I will race', instead of all the politics. This is more a natural situation, the way touring car racing should be, and Marcello Lotti and his right hand Nunzia Corvino have a perfect feeling for that."
For Coronel, it is obvious that he wants to be present in next year's TCR World Tour: "This is going to be one of the most beautiful eras in touring car racing because there are so many cars, so many opportunities! There are some 1,200 TCR cars around worldwide, all to the same regulations, the tyres are the same almost everywhere, the style of the races is the same, that creates an incredibly huge perspective. Of course, I want to be part of it. I am still enjoying it so much, I can't live without the racing, I am addicted to it, so be sure that I will be on the grid again next year!"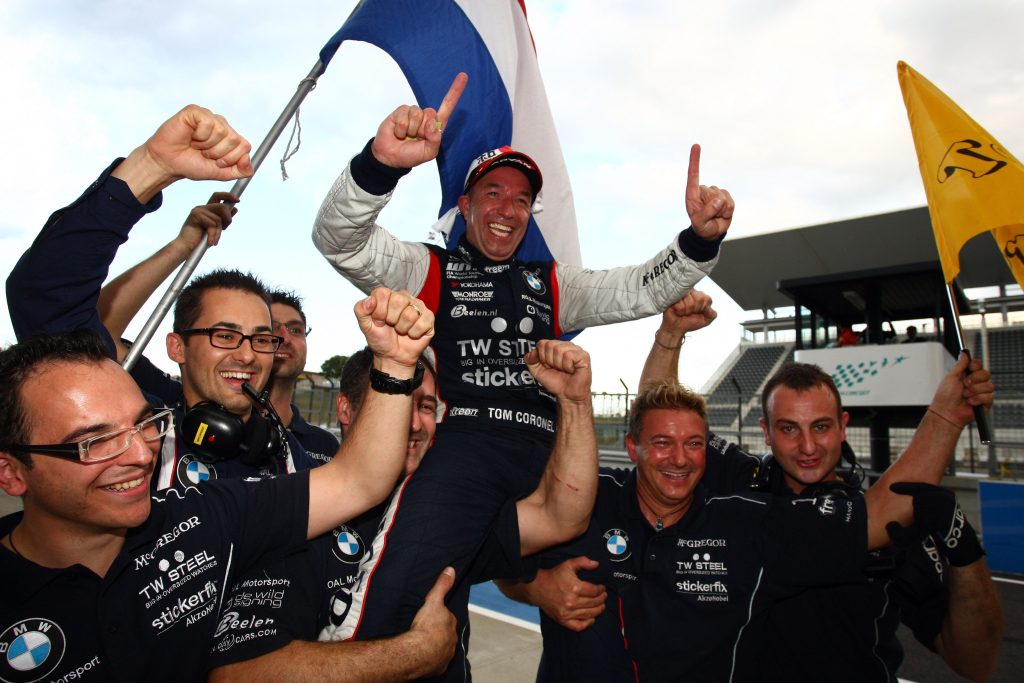 The only remaining question is of which events and which drivers Tom Coronel has the best memories after more than two decades of international touring car competition. So, the final word to the driver: "As an event Macau, the final event of the season always something special. As my biggest success, I would say my victory with the BMW at Suzuka in the 200th WTCC race. My best teammate was Duncan Huisman while I always had the best connection with Rob Huff. The most honest driver was Jörg Müller and Nicola Larini was the one I had the most problems with. I always had conflicts with him. The driver I have made the most progress with together is Norbert Michelisz. We were both privateers and really matured in touring car racing together. And let's not forget Stefano D'Aste, one of my best friends. But as I said before: I am not done with touring cars yet. After all, TCR really stands for 'Tom Coronel Racing'…Therefore, to be continued!""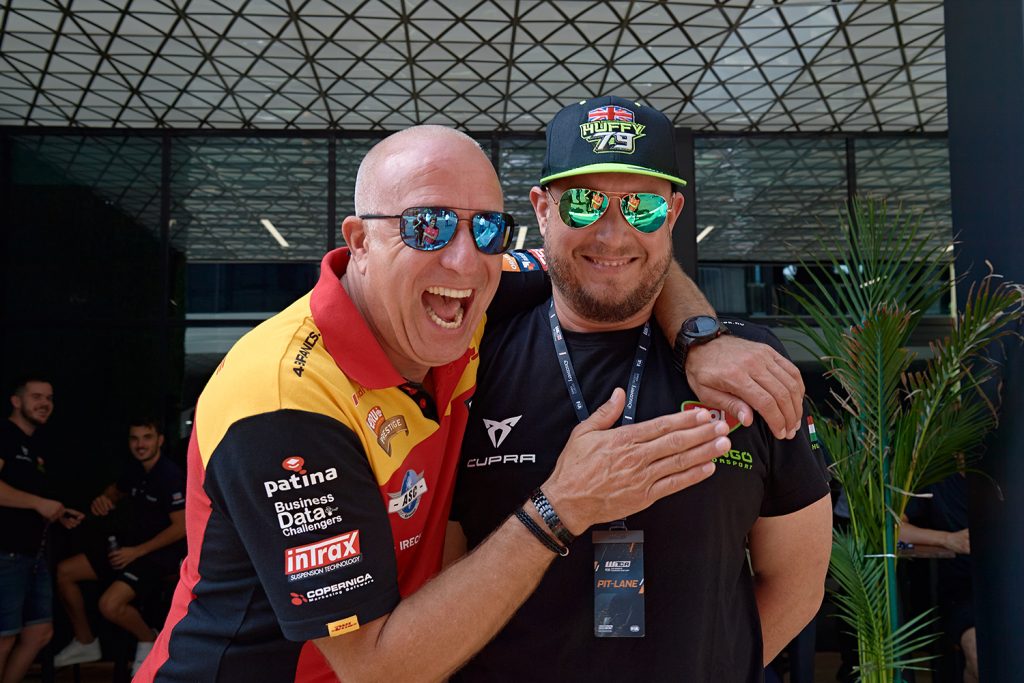 Tom Coronel is supported by: DHL, Eurol Lubricants, Tricorp Workwear, ERU Prestige, Ireckonu, Business Data Challengers, Bouwgroep Dijkstra Draisma, Patina, Oranjedak, Intrax Suspension Technology, API-4-BRANDS, ASC Group, P1 Advanced Racewear, Australian Footwear, Super B, FEBO, CM and Copernica.