TCR Europe
Tom Coronel again on the podium in TCR Europe Series at Circuit Paul Ricard
Gepubliceerd op 23 July 2023
LE CASTELLET (23 July 2023) – Tom Coronel continues to score strongly in the TCR Europe Series. At Circuit Paul Ricard in Le Castellet in the south of France, he was on the podium again: in the second race of the weekend, he finished third with the Audi RS 3 LMS in Tricorp lovery, run by Belgian team Comtoyou Racing after a strong catch-up race. In the opening race of the weekend, the Dutch driver had finished fourth. By virtue of these results, Coronel remains in the lead of the drivers' standings with two events and four races to go.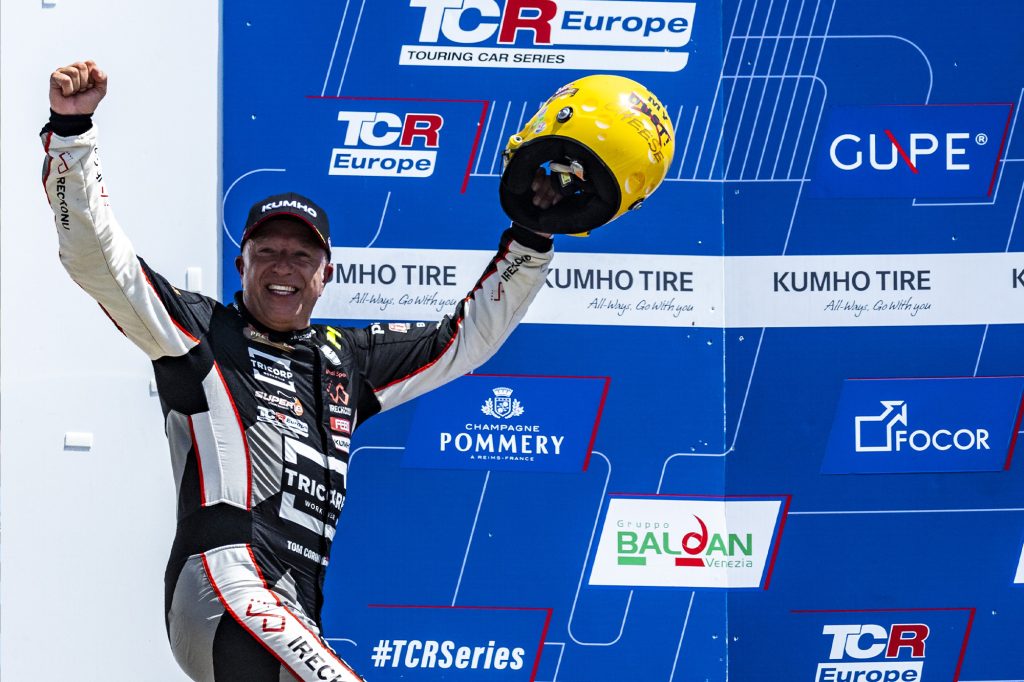 Coronel already got his weekend off to a good start by posting the fastest lap time of the entire field in the first free practice session. "Paul Ricard is a circuit where I always feel comfortable," he said. "Last year, I won here in the TCR Europe Series, I won the TCR race there as part of the FIA Motorsport Games and now, again, we were right there from the start. It was also an advantage that, unlike in Hungary, where we had a hard time, we didn't have any success ballast on board this time. Starting with the fastest time, with a three-tenths' lead, so quite nice a gap as well, is always positive. However, you have to remember that there are five other Audi drivers in my team, who of course also see my lap times and can check everything, so it's important to stay sharp!"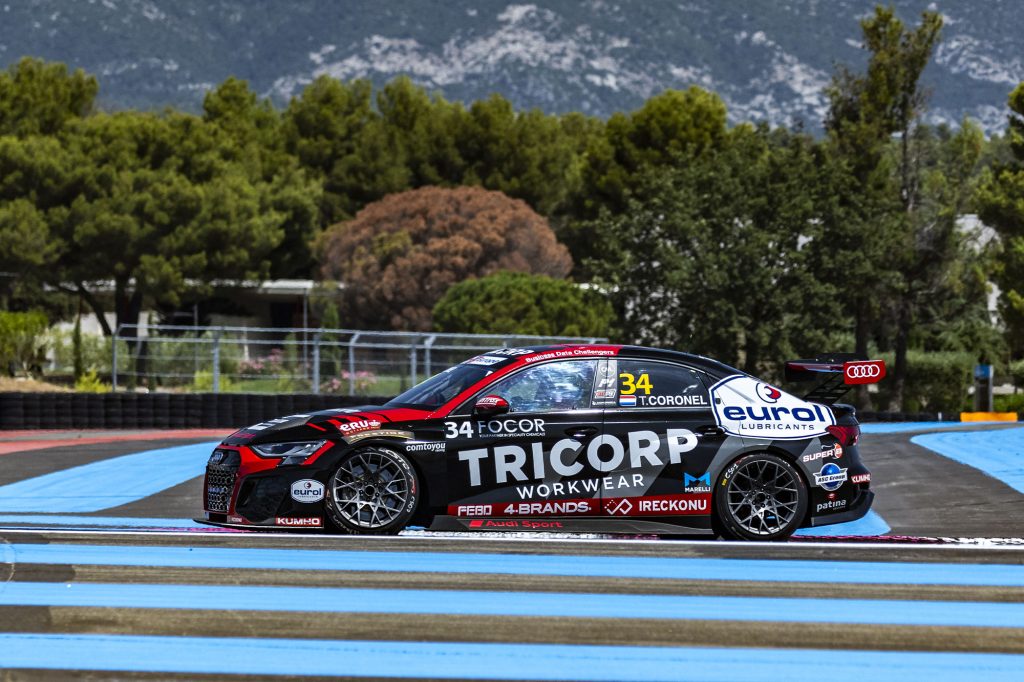 Indeed, in second free practice, two of Coronel's teammates went faster, the Dutch driver ending up in third place as a result. "I made one mistake during my final run with fresh tyres, otherwise I would have been even higher, but it went fine," Coronel reported. Qualifying also went well, with the second-fastest time for Coronel, behind his French teammate Filippi. "Initially the plan was not to go all-out for it because of the 40 kilos we would then get back on board, but in the end, we went 'all-in'," said Coronel. "I started pushing just a little bit too late, so I finished second, but even with that I was satisfied."
The opening race of the weekend was held early on Saturday evening. "I had a really super good start," Coronel said. "I got away really well, but after 20 metres I released the 'start release button' and apparently that was just a bit too early, because I had a lot of wheelspin. As a result, I was in fourth place going into the first corner and that is where I stayed throughout the race, right on the rear bumper of the driver in third place, but I couldn't overtake him, despite trying several times. The speed was definitely there, I also drove the fastest race lap in the field, but unfortunately no trophy to take home this time. Good points though, but overtaking was just too risky."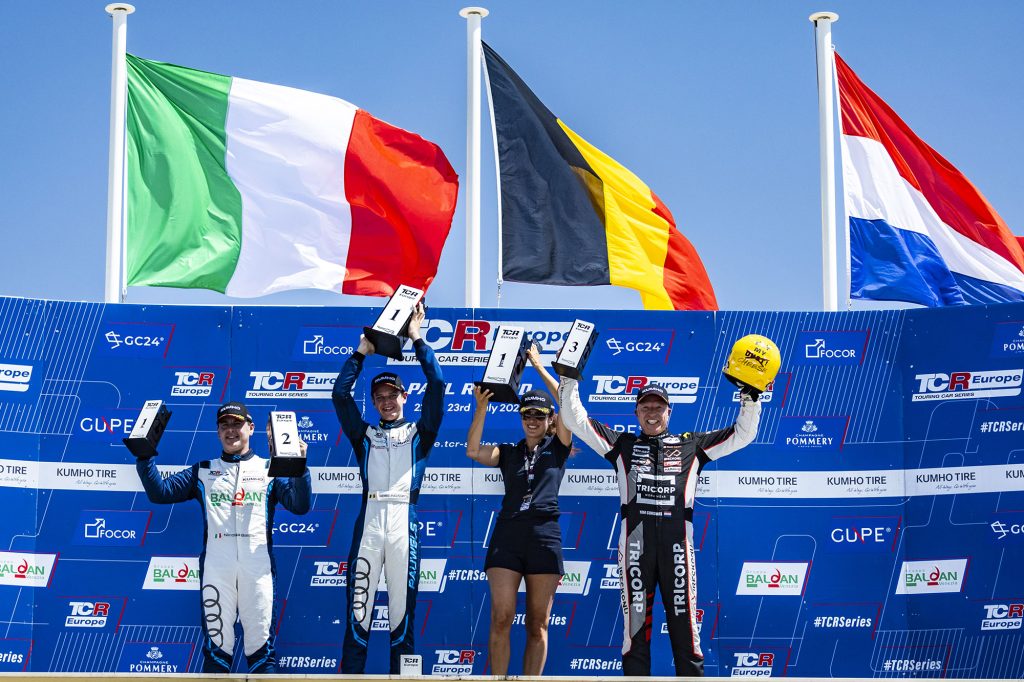 Due to the reverse starting grid order for the first ten in qualifying, Coronel had to start ninth for the second race. "I had a very good start again," the driver commented. "Then I was messing around a lot with Comte for fourth place as he was holding me up quite a bit, but eventually I was able to pass him and then had to hunt down my teammate Davidovski in third place. I was able to outbrake him on the inside going into the first corner, which put me third. I then held on to that spot, allowing me to take home another trophy! Third place, after starting ninth, I'm definitely happy with that! The speed was also good, I'm seriously in doing well and also still have a nice margin in the lead of the drivers' standings." Participants in the TCR Europe Series now get to enjoy a summer break until action continues in the next round at the Autodromo Nazionale Monza in Italy from 22 till 24 September, while another month later, from 20 to 22 October, the final is scheduled at Circuit de Barcelona-Catalunya in Montmeló in Spain.