Uncategorized
Difficult FIA WTCR weekend for Tom Coronel in Portugal
Gepubliceerd op 28 June 2021
ESTORIL (27 June 2021) – For the first time in many years, Tom Coronel raced again at the circuit of Estoril in Portugal that hosted the second season round of the FIA WTCR – World Touring Car Cup. For the Dutch driver with the new Audi RS 3 LMS, still in camouflage livery with DHL logos and run by Belgian outfit Comtoyou DHL Team Audi Sport, the trip to Portugal brought nothing more than a 17th place finish in the first race. In race two, meanwhile, an opponent already put Coronel out of contention while still on the opening lap. Altogether, lack of speed in the Audi as a result of the 'balance of performance' made it a difficult weekend for Coronel.
Initially, the Portuguese round of the FIA WTCR was to be held at the Vila Real street circuit, a track of which Tom Coronel has fond memories, but where he also had a very extraordinary moment by crashing into a fire truck. Due to the pandemic, running races at a street circuit wasn't feasible, so that the event was relocated to a permanent facility, the former Grand Prix circuit of Estoril. "It was quite a while ago for me, the last time I raced there was 2008," Coronel recalled. "It took me some time to find my way again and on top of that, the track was super slippery, not a lot of grip in practice."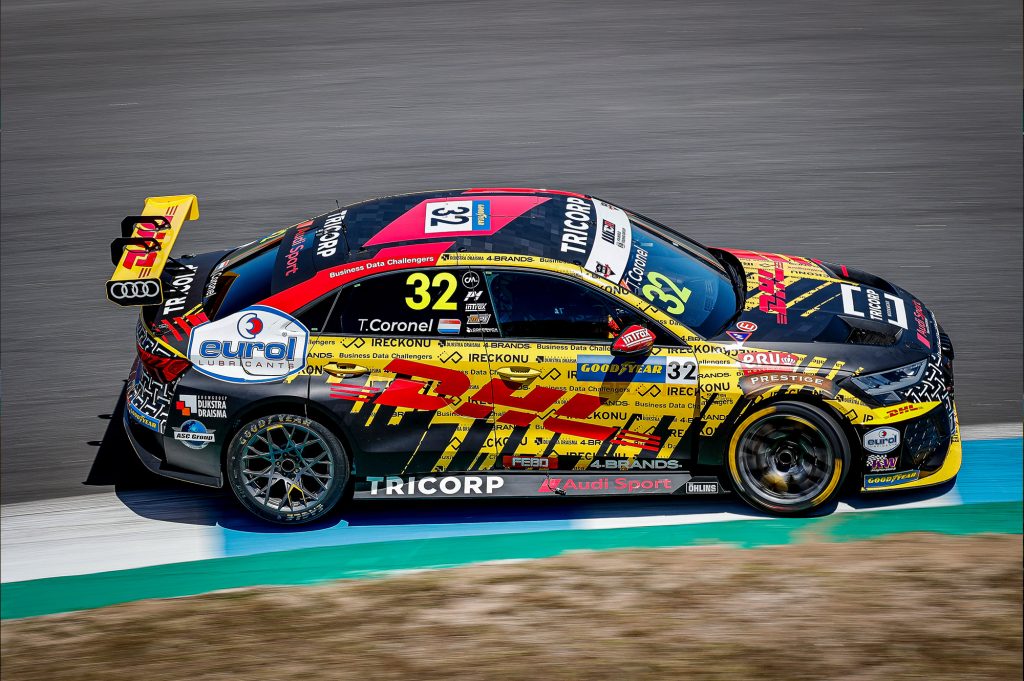 In terms of lap times, the Audi wasn't quite competitive against the Honda, Hyundai and Lynk & Co. Coronel: "It was the first time for us facing the competition with the Audi at a regular circuit because the Nürburgring is a different category, of course. Back there, it was okay, but we already saw that others were quite a bit faster, something I was still able to make up for with track knowledge. Here, at a regular circuit, it is clear from the outset that the Audi is lacking, just like the Cupra that has the same basis, of course. Quite annoying. The free practice sessions were quite okay. In qualifying, it was really close: all four Audis within two tenths of a second and the Cupras somewhere around there as well. I ended up 18th, which obviously wasn't the position I had expected to be in. It was announced that the car would be evaluated after the first two events, so I assume that the organisation will do that correctly. In the races, we will have some work to do, starting from P18 in both races. The goal is to stay away from the damage and perhaps still score some points, but that is not going to be easy."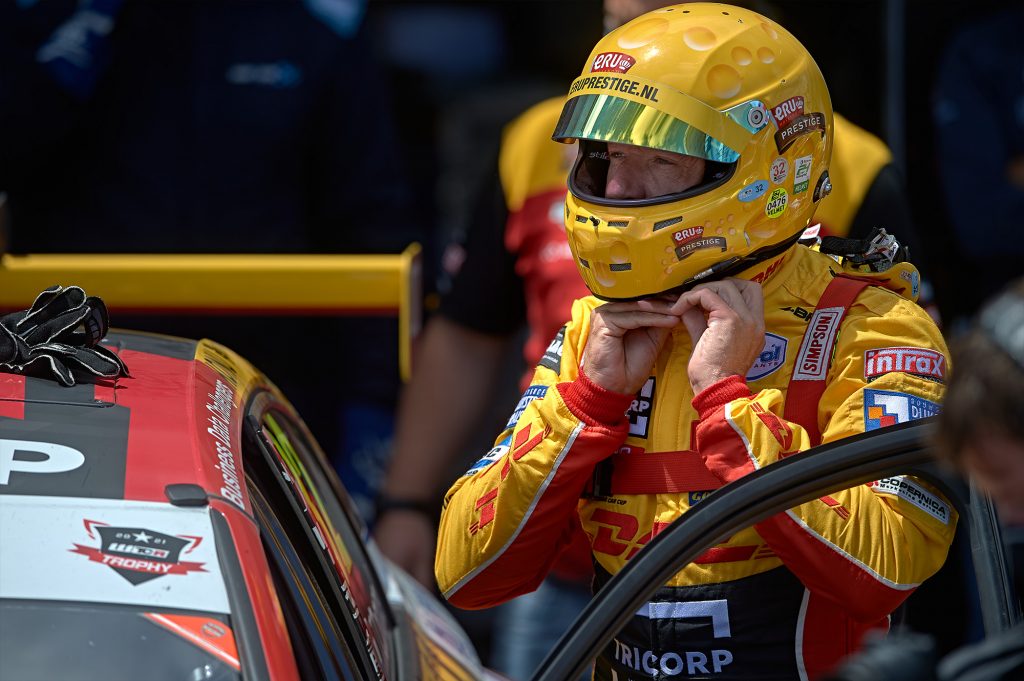 In the first race, Coronel had a good start that saw him making up some places straight away. He reported: "As early as Turn 3, I was already battling with Huff who eventually finished tenth, so there were indeed some possibilities. Then, however, Huff and Engstler started pushing me to the outside. They just kept pushing and pushing until I was in the gravel. As a result, I dropped to the back, still made up one place by overtaking Boldisz, but 17th place was all I could do, so nothing special, really." In the second race, Coronel got off to a good start again: "Another good start, I made it nicely through the hairpins and I was already up in eleventh place with Azcona, but then, Azcona gave me a massive hit on the right front wheel, so I careened off to the left into the wall. Azcona incurred a drive-through penalty for punting me off, but my race was over."
"Not the weekend we wanted to have," Coronel admitted afterwards. "It was quite annoying, but such weekends occasionally happen. Let's just reset and look ahead." The next FIA WTCR round will be taking place from 9-11 July at Motorland Aragón in Alcañiz in the northeast of Spain. After last year's inaugural event, it will be the FIA WTCR's second consecutive visit to the venue.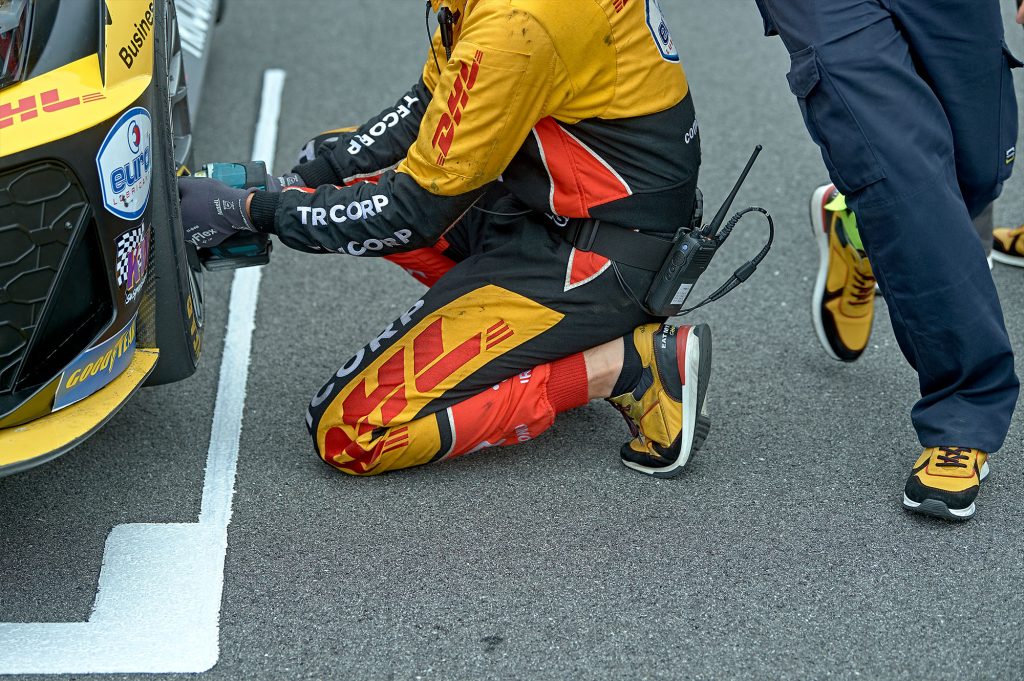 Tom Coronel is supported by: DHL, Eurol Lubricants, Tricorp Workwear, ERU Prestige Kaas voor Kerels, Ireckonu, Business Data Challengers, Bouwgroep Dijkstra Draisma, Intrax Suspension Technology, 4.Brands, ASC Group, P1 Advanced Racewear, FEBO, CM and Copernica.
FIA WTCR 2021 Calendar

10-11 July, Motorland Aragón, Spain
31 July – 1 August, Adria Raceway, Italy
21-11 August, Hungaroring, Hungary
16-17 October, Inje Speedium, South Korea
06-07 November, Ningbo, China
19-21 November, Circuito Da Guia, Macau